Car News
Boston's 10 worst traffic bottlenecks around Thanksgiving, according to AAA
Thanksgiving is one of the busiest holiday travel stretches of the year, officials say.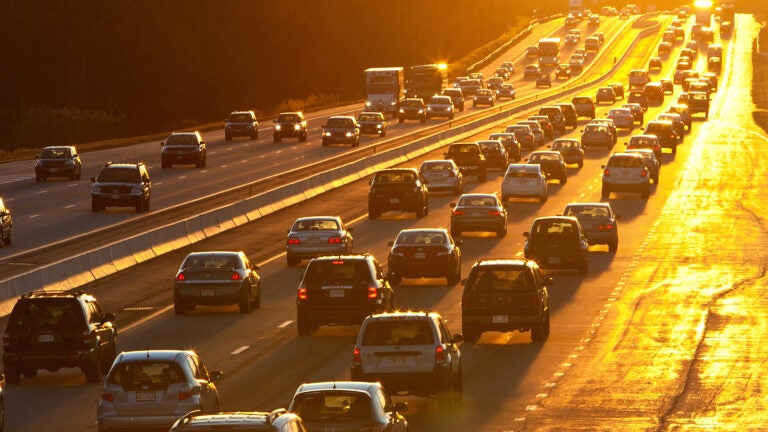 AAA projects 50.9 million Americans will journey 50 miles or more from home this Thanksgiving, including approximately 1 million Massachusetts travelers.
"Thanksgiving has historically been one of the busiest holidays for road trips, and this year we could see record-level travel delays," Bob Pishue, a transportation analyst at INRIX, said in a statement. "Knowing when and where congestion will build can help drivers avoid the stress of sitting in traffic."
To help travelers plan their trip, AAA released its predictions for the 10 worst traffic bottlenecks in the Boston metro area during the Thanksgiving holiday stretch.
Here's the full list of bottlenecks from Nov. 22-26, according to AAA:
I-90 W at I-84/US-20/Exit 9
I-90 W at MA-122/Exit 11
I-93 S at MA-24/Exit 4
I-93 S at MA-37/Granite St/Exit 6
I-93 S at Ponkapoag Ter/Exit 3
I-95 N at MA-129/Exit 40
I-95 S at Coney St/Exit 10
I-93 N at MA-110/MA-113/Exit 46
I-95 N at US-20/Weston St/Exit 26
I-93 N at Concord St/Exit 39
Hitting the road for the holiday? Find out the worst times to drive around Boston, according to data from the traffic app Waze. You can also get up-to-the-minute traffic information from the following sources:
Check live traffic maps online at Boston.com/Traffic or Mass511.com.
Call 511 from a cell phone.
Tune in to listen to WBZ News Radio 1030.
Follow Massachusetts Department of Transportatioin on Twitter @MassDOT.