Car News
The Tesla Model 3 makes an East Coast debut in Boston on Friday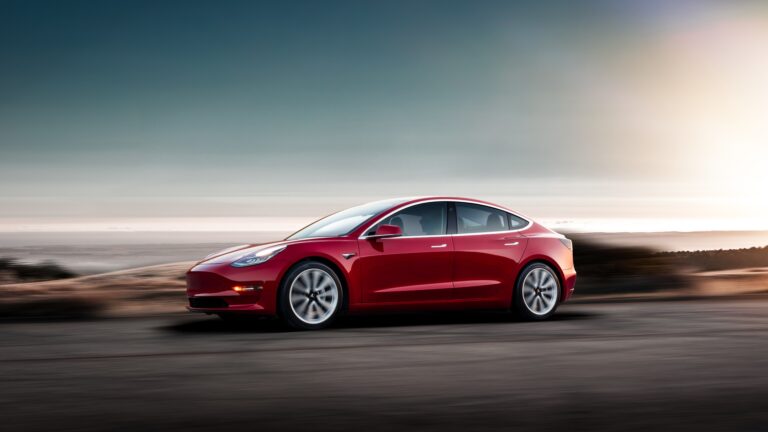 Here's likely your first chance to get an up-close look at Tesla's newest sedan: The Model 3 is making its public East Coast debut following its West Coast debut last week. The car will be on display Friday at the Tesla showroom on Boylston Street in Boston as well as at Tesla's Manhattan Meatpacking location in New York City before moving on to Miami.
The Model 3 follows the success of the Model S sedan and Model X crossover, both of which are luxury electric vehicles with matching luxury price tags. The Model S has a starting price of $74,500, and the Model X comes in at $79,500. That's tens of thousands of dollars more than other electric vehicles, which puts Tesla out of reach for a huge portion of the public.
Tesla developed the Model 3 as a smaller, affordable electric alternative to its more expensive vehicles. The Model 3 doesn't mark a step forward in technology or development. It isn't the latest iteration of the Model S. Instead, it's a vehicle that opens Tesla ownership to a wider market. The Model 3 is, in some ways, a step down from the Model S.
The Model S is not only larger than the new Model 3, it's faster. It has a 0-60 miles-per-hour time of 2.5 seconds, and it has a higher range of up to 335 miles. Both cars have seating for five passengers, but the Model S has available rear-facing seats that can accommodate two children. Model S owners also have free unlimited supercharging, while Model 3 owners must pay for supercharger use.
The tradeoff is a starting price of $35,000 for the Model 3 when equipped with a standard battery. It has a range of 220 miles and a 0-60 miles-per-hour time of 5.6 seconds. Self-driving hardware, supercharging capability, a rear glass roof, 15-inch touchscreen, Wi-Fi, LTE connectivity, and LED lighting are all standard features. It also includes an eight-year, 100,000-mile battery warranty.
Initial production versions of the Model 3 come with only a long-range battery good for 310 miles of driving. They're equipped only with rear-wheel drive and include an eight-year battery warranty good for 120,000 miles. Pricing for this version of the Model 3 starts at $49,000.
There are three custom options starting with 18-inch Aero or 19-inch Sport wheels and a choice of six available colors. The final custom option is Enhanced Autopilot or Full Self-Driving Capability. In the future, Tesla plans to expand colors choices, add dual motor all-wheel drive, and introduce a premium package.
The low starting price of the Model 3 generated a big initial response with over 450,000 pre-orders placed to date. You can get a Model S from available inventory in about one week, but you can't simply walk into a Tesla showroom and buy a Model 3 on the spot. Instead, you must reserve your place in line with a $1,000 deposit that puts your name on a list with a wait time of 12-18 months.
This isn't quite the same as buying the car. It's only a reservation that secures your spot in line for ordering a Model 3 when production for your region starts. Once that happens, Tesla will contact you to configure your car, determine the final purchase price, and confirm your order. If you change your mind in the meantime, then Tesla will refund your $1,000 reservation deposit.
Deliveries have already started, so the Model 3 is out on the road in the U.S., but not in any kind of volume. It's still early, so they're few and far between, making this Boston reveal a rare opportunity to get a close look at a Model 3.