Car News
Ford earnings jump in 2017, but the automaker expects a tough 2018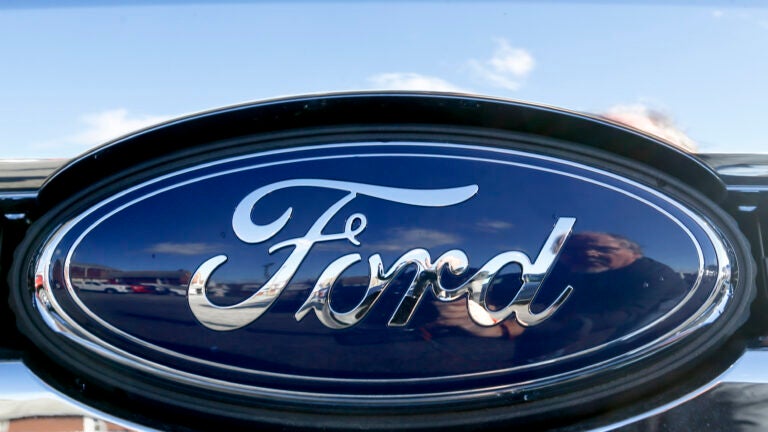 DEARBORN, Mich. (AP) — Ford Motor Co. reported higher fourth-quarter and full-year earnings last week, but the mood was subdued as the company warned that it's facing a tough year.
Sales in North America — responsible for 89 percent of Ford's pretax profits in 2017 — are slowing down after reaching record highs, so Ford will have to fight harder to hold onto its share of that market. Rising interest rates will impact profits at Ford's credit arm.
Ford says it's facing big losses in its mobility unit, which plans to start testing self-driving vehicles in multiple cities this year.
And the company continues to be hurt by rising costs for steel and aluminum, which accounted for a $1.2 billion hit to its 2017 earnings. Ford spends around $10 billion on commodities each year; steel and aluminum make up two-thirds of that total.
Ford Chief Financial Officer Bob Shanks said the company might be able to absorb those hits if it were leaner and nimbler. Ford ended 2017 with a 6 percent adjusted operating margin and expects that to fall this year, far from its goal of achieving an 8 percent margin. By contrast, its chief rival General Motors Co. reported a 7.5 percent adjusted operating margin in the third quarter.
"It's very, very clear that we have to improve the fitness of the company," Shanks told reporters Wednesday.
Ford CEO Jim Hackett said the company has teams in place figuring out plans to pare billions in costs. It wants to cut vehicle engineering costs, for example, and simplify manufacturing by offering customers fewer ways to order popular vehicles like the Ford Escape SUV. Hackett also said the company believes it can chop marketing costs by targeting customers more effectively.
Ford has said it wants to cut $14 billion in costs by 2022. But on a conference call, analysts expressed frustration with the scant details Hackett has provided so far.
"What's taking the time is we're going through and doing all the fact-based work to find out where the biggest opportunities are," Hackett said. "The more time I've gotten with it, the more hopeful and clear it's becoming to me about where we can find the savings."
For 2017, Ford's full-year earnings jumped 65 percent to $7.6 billion. Shanks said the recent tax reform package gave Ford a $400 million boost in the calculation of its future tax obligations. The company expects its ongoing tax rate to fall from 30 percent to 18 percent in 2019.
Ford's adjusted full-year earnings of $1.78 per share fell just short of Wall Street's predictions. Analysts polled by FactSet predicted earnings of $1.79 per share.
The Dearborn-based automaker expects to earn between $1.45 and $1.70 per share this year.
The lion's share of Ford's profits came from North America, which posted a pretax profit of $7.5 billion. Ford eked out small profits in Europe and Asia but lost money in South America and the Middle East and Africa. Ford Credit reported a $2.2 billion profit for the year.
Based on its North American performance, the company said its 54,000 U.S. factory workers are eligible for $7,500 profit-sharing checks, which will be distributed in the spring.
Ford's automotive revenue rose slightly to $145.7 billion even though its global sales were flat at 6.6 million cars and trucks. That was higher than the $144 billion analysts had forecast.
Ford earned more on each vehicle thanks in part to a higher mix of expensive SUVs and pickup trucks. Ford debuted its most expensive truck ever, the Super Duty Limited, in the fall; it tops out at $94,000.
Ford's fourth quarter earnings jumped to $2.4 billion — from an $800 million loss a year ago — largely due to a recalculation of its pension costs and its future taxes. Its adjusted profit, of 39 cents per share, fell short of analysts' forecast of 44 cents.
Fourth quarter automotive revenue rose 7 percent to $38.5 billion, beating analysts' expectations.