Car News
Boston is expanding its driverless car testing program
The program is going city-wide.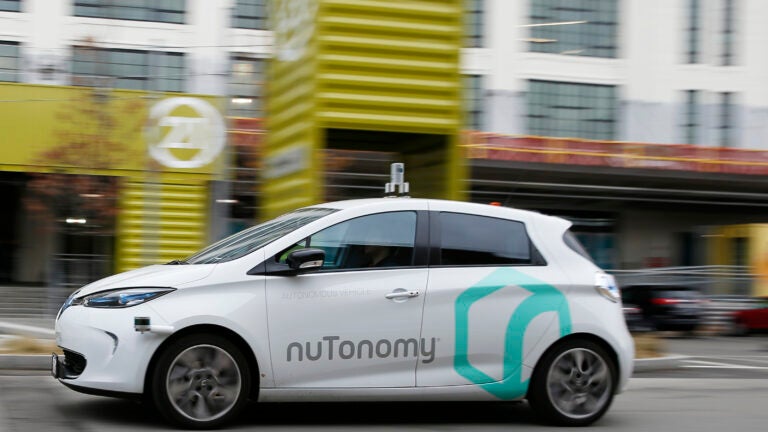 The City of Boston will expand its testing of driverless cars, according to a news release from the mayor's office.
The city has been working with self-driving car company nuTonomy, which has been testing autonomous vehicles in the Seaport since January 2017 under the supervision of Boston officials, after initially trying out the cars within the Raymond L. Flynn Marine Industrial Park.
Officials said the testing will now occur citywide.
"Continuing to test autonomous vehicles in a careful and methodical manner represents another step forward in helping us to achieve the vision for improved mobility that was established by residents during the Go Boston 2030 Transportation Plan public process," Mayor Marty Walsh said in a statement. "If deployed thoughtfully, shared fleets of autonomous vehicles could offer the City of Boston the potential to improve safety on our streets, provide equitable connections to the MBTA, and offer a new source of mobility to all Boston residents."
Today, we are proud to be partnered with the @CityOfBoston as the first and only company authorized to operate AVs on public roads city-wide. We continue to drive forward in our mission: Enabling safe & efficient transportation in cities worldwide. https://t.co/MGMhlPtawX @Aptiv

— nuTonomy (@nuTonomy) June 20, 2018
The city said testing may occur during the day and night, as well as during "some inclement weather" like light precipitation, fog, or low temperatures.
"In all cases while testing, a professionally trained safety driver is behind the wheel prepared to take over as necessary," the statement read. "Additionally, nuTonomy, and its parent company, Aptiv, utilizes a test engineer in the passenger seat to monitor system performance."
Optimus Ride, another driverless car company, is currently testing vehicles in Raymond L. Flynn Marine Industrial Park.