Car News
A bunch of Boston parking fines are going up
Getting a parking ticket just got worse.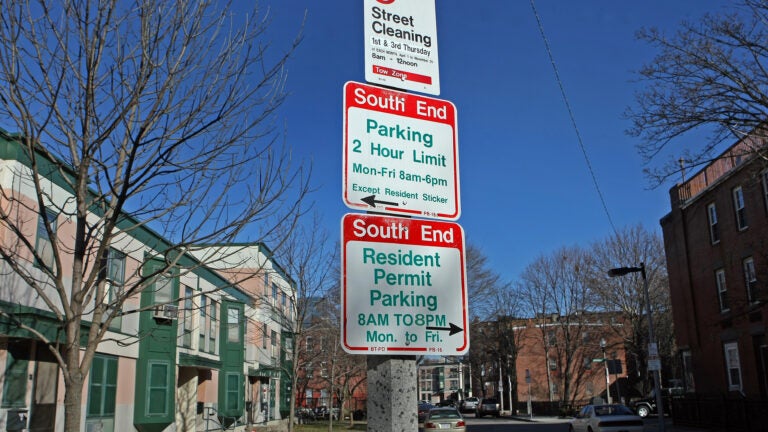 Think twice while parking your car.
Boston is raising fines for 11 frequent parking violations effective July 2, including those that "most negatively impact Boston residents" and "are a source of traffic congestion and safety issues on Boston's streets," the city's transportation department announced in a news release.
Vehicles parked in violation of the overnight street cleaning program, which operates from midnight to 7 a.m., will no longer be towed, but will be subjected to an increased fine of $90 instead of $40. Vehicles violating the daytime street cleaning program will continue to be subject to towing, however.
"Parking regulations are a crucial component of urban transportation systems and abiding by them helps considerably to keep streets safe, functioning and equitable," Gina N. Fiandaca, the department's commissioner, said in a statement. "Boston drivers are strongly encouraged to voluntarily comply with all posted parking regulations and help BTD to maintain the safety of our roadways."
The increased parking violation fines are as follows:
Resident parking
Current fine: $40
New fine: $60
Overnight street cleaning (ticket but no tow)
Current fine: $40
New fine: $90
Loading zone
Current fine: $55
New fine: $90
No parking, Zone A
Current fine: $55
New fine: $90
No parking, Zone B
Current fine: $25
New fine: $35
Double parking, Zone A
Current fine: $45
New fine: $55
Double parking, Zone B
Current fine: $30
New fine: $55
No stopping or standing
Current fine: $75
New fine: $90
Meter fee unpaid
Current fine: $25
New fine: $40
Over meter time limit
Current fine: $25
New fine: $40
Over posted time limit, Zone A
Current fine: $25
New fine: $40