Car News
Charlie Baker signs ban on drivers using handheld phones
Violators will face fines beginning at $100 — but not until April.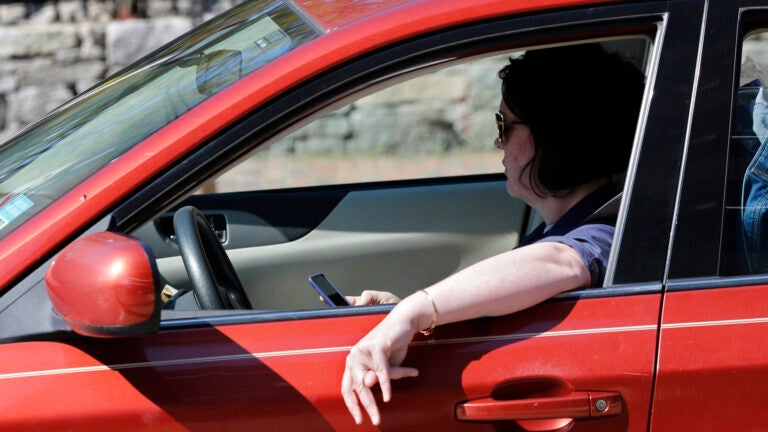 Massachusetts drivers will finally have to put down their phone — like everyone else in New England.
Gov. Charlie Baker signed legislation Monday afternoon banning handheld phone use by people operating vehicles, following years of debate over so-called hands-free driving legislation.
"When a driver on an electronic device hits something or someone, that's not an accident," Baker said during a signing ceremony Monday afternoon. "It's a crash that was avoidable. So this is a very proud day for Massachusetts where we join the other states in New England and do more to prevent further injuries and horrible tragedies."
In a statement, the Republican governor said the new law will "substantially reduce distracted driving and hold operators accountable when they are looking at an electronic device instead of looking at the road ahead."
Under the new law, drivers in Massachusetts will only be allowed to use electronic devices in "hands-free" modes — such as Bluetooth — and are generally banned from looking at  texts or images while operating a moving vehicle. The legislation also applies to cyclists.
Punishment for violators includes a $100 fine for first offenses, a $250 fine for second offenses, and a $500 fine for any offenses after that.
However, police won't begin slapping drivers with fines immediately. The legislation doesn't take effect until Feb. 23, and police officers will only issue warnings for violations until March 31 as drivers get used to the new ban.
There are some exceptions. Drivers will still be allowed to use their phones if their car is stationary and not in a travel lane. Handheld phone use will also still be allowed for those in an emergency situation. And drivers will still be allowed to look at their phones for navigation purposes if the device is mounted to the "windshield, dashboard or center console in a manner that does not impede the operation of the motor vehicle."
The legislation also requires police officers,who will enforce the hands-free driving law as a primary offense, to collect data — including age, race, and gender — of individuals issued a warning or citation and any department found to have engaged in racial or gender profiling will be required to undergo implicit bias training. While the legislation passed overwhelmingly in the House and Senate, some progressive lawmakers and civil liberties advocates criticized the bill for not going far enough, arguing that data on all traffic stops would be necessary to obtain a representative sample.
Still, supporters said the new law is an important step toward making streets safer for pedestrians, cyclists, and drivers alike.
This past summer, Maine passed a hands-free driving law, making Massachusetts — which has banned texting while driving for nearly a decade — the only state northeast of Pennsylvania without one. Lawmakers said Monday that the delay was due to the debate about how to balance the expansion of law enforcement powers with civil liberties.
"Distracted driving is an epidemic, and this bill will save lives," Sen. Joe Boncore, a Winthrop Democrat and chair of the Joint Committee on Transportation, said in a statement. "Further, by updating our data collection laws, we will better understand and improve our communities' interactions with public safety officials."