Car Reviews
Honda adds a more affordable hybrid to its lineup with the 2019 Insight
The Insight is fuel efficient, attractive, and well equipped.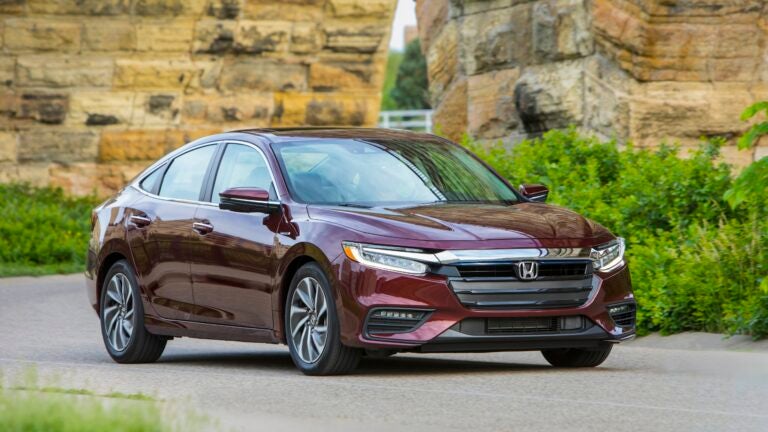 The 2019 Honda Insight is an all-new hybrid sedan, with a name that might sound familiar. The Insight was introduced back in 1999 with a second generation in 2008, however this Insight is not the same vehicle. It's still a hybrid, but Honda is taking a different approach they believe will make this version a winner.
Based on the Civic sedan, the all-new Insight is powered by a 1.5-liter, four-cylinder engine and an electric motor for a combined 151 total-system horsepower. It has a continuously variable automatic transmission, which is better than most, but has flaws. CVTs are traditionally noisy, but this one suffers that flaw only in select circumstances. There's the familiar CVT whine under hard acceleration, but at lower speeds and cruising it's well-behaved.
Despite that criticism, the Insight proved itself a very un-hybrid-like hybrid. Acceleration is good even when you need an extra burst of speed for passing on the highway. Handling is exceptional. Hybrids aren't known as driver's cars, but the Insight works hard to disprove that notion.
It's controlled on the highway and easily manages quick lane changes in heavy traffic. It's even more impressive on back roads. Twists and turns aren't generally kind to hybrids, but the Insight takes it all in stride and is actually fun. Yes, you will enjoy your time behind the wheel of the Insight.
Three drive modes let you tailor the experience to your tastes. The default is Normal but press a button on the center console for Econ mode with a focus on fuel economy and reduced overall responsiveness. On the flip side, there's the Sport button, which amps up the Insight and makes it more aggressive. This is no sports car, but it's a spirited hybrid.
There are three trim levels starting with the base LX at a price of $22,830 for what is still a fully-featured sedan. It includes heated power-side mirrors and automatic climate control along with the Honda Sensing suite of safety features. Standard across the lineup, Honda Sensing includes lane-keep assist, road-departure mitigation, adaptive cruise control with low-speed follow, and collision-mitigation braking. Higher trims also have Honda LaneWatch which displays a view of what's to the right of the car whenever the right turn signal is activated.
The infotainment system is a bit limited on the base model with only a five-inch color LCD screen and minimal features, but the EX at $24,060 gets an eight-inch screen and the addition of Apple CarPlay and Android Auto. The top Touring adds a premium 10-speaker audio system as the finishing touch and has a starting price of $28,090.
When it comes to fuel economy, the Insight does not disappoint. The LX and EX both get an EPA-estimated 55 miles per gallon in the city, 49 on the highway, and 52 combined. The top Touring trim sees those numbers fall to 51 miles per gallon in the city, 45 on the highway, and 48 combined. Still, in any trim, the Insight will keep you from panicking when gas prices rise.
It also has unique regenerative braking that lets you choose how aggressively you want the system to recapture that kinetic energy. It's adjusted via steering wheel-mounted paddle shifters and includes a display in the instrument cluster so you can see where it's currently set. At its most aggressive setting, simply lifting your foot from the gas pedal will activate the system, creating a drive experience close to one-pedal driving where you don't need to press on the brakes as often.
Adding to the Insight's appeal is an interior with quality materials that look and feel good. It isn't the typical quirky hybrid look. Instead, it's an appealing and attractive sedan.
The 2019 Honda Insight brings an affordable electrified choice to the Honda lineup. Great fuel economy, an attractive interior, and a strong suite of safety features make it a hybrid sedan worth considering.