Car Reviews
Why the 2019 Chevrolet Bolt EV and Volt plug-in hybrid are better than before
New enhancements make both vehicles more attractive to those ready to go electric.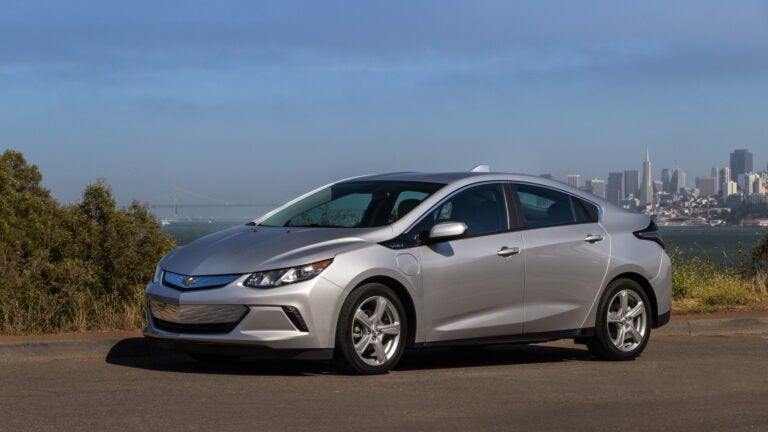 It wasn't many years ago when hybrids were a novel concept that most folks weren't quite ready to accept. Then gas prices took a leap into the stratosphere and suddenly buying a hybrid sounded like a great idea. These days, hybrids are commonplace, while plug-in hybrids and fully electric vehicles are working to gain mainstream acceptance. The 2019 Chevrolet Bolt EV and 2019 Chevrolet Volt plug-in hybrid offer plenty of reasons to make the switch.
The Chevrolet Volt is a plug-in hybrid that sits in between hybrid and electric vehicles. It takes a step up the electrification ladder by letting drivers plug-in and charge to take better advantage of cheaper and more environmentally friendly electric power. It's weird plugging in your car at first, but it quickly becomes a habit that's as easy to manage as finding the nearest gas station.
Since this is a hybrid, if you don't want to plug-in or simply don't have the time, there's that good, old gas-powered internal combustion engine as backup. The 2019 Chevrolet Volt has an electric range of 53 miles and a combined total range of 420 miles. It's as ready for your daily commute as it is a weekend road trip.
This year, the Volt gets a new 7.2 kW charging system that cuts charging time almost in half. You get nearly double the electric range per hour of charge compared with the outgoing Volt. It's a huge time-saver that allows you to take better advantage of the Volt's plug-in capabilities.
Also new for 2019 is an updated infotainment system with an 8-inch color touchscreen that includes an improved Impacts screen. This shows drivers how individual driving habits, selected route, weather, and even heat and air conditioning settings may affect the Volt's range.
The 2019 Chevrolet Bolt EV sits at the top of the electrification ladder. This is a fully electric vehicle that relies only on its battery. There's no gas engine as backup, which sounds a little scary until you take a good look at what the Bolt EV offers.
It has an estimated range of 238 miles per charge, which, when you think about it for a second, is quite a bit. That range more than covers the average 40-mile roundtrip commute, so there's no fear of being stuck on the side of the road during rush hour with a drained battery.
When you do need to charge your Bolt EV, a 240-volt charging unit will get 25 miles of charge per hour. Plug-in at a DC fast-charging unit, and the Bolt EV gets 90 miles of charge in only 30 minutes. The increasing availability of charging units at everyplace from the mall, to the office, to the grocery store make it easier than ever to keep a Bolt EV charged.
This year, there are several improvements Chevrolet implemented based on feedback from existing Bolt EV owners. There are now separate heat and AC buttons so they're easier to operate and a there's an updated charging screen. Selectable charge termination, which lets you specify how much of a charge you want before charging stops, is now more flexible.
If you're plugged in at a charging unit that isn't free and know you don't need a full charge to get to a free one, then you can set the system to stop at a range of charge levels. Previously, your only choice was to stop at 90 percent, but now you can set lower increments of 10, so you can get only as much charge as you really need.
The 2019 Chevrolet Volt and 2019 Chevrolet Bolt EV offer enhancements that make them more attractive to those who are ready to take the next step and go with an electrified vehicle. The Volt is priced from $34,395 while the Bolt EV is priced from $37,495. They're on sale right now and will be arriving in dealerships soon.