Car Reviews
The Tesla Model 3 shows off the future of automotive design
It's tech savvy, elegant, and more.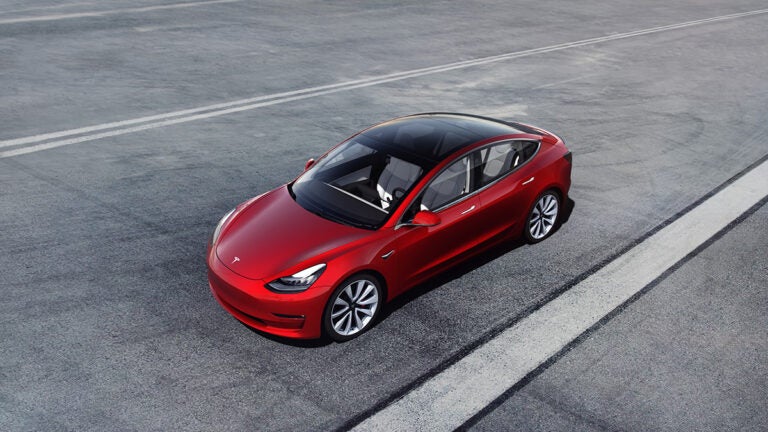 Tesla is a unique car company for a variety of reasons. It's different because it only builds electric vehicles and chooses to sell them out of stores instead of traditional dealerships. And then there's Elon Musk, the company's eccentric, outspoken CEO.
While much of the focus on Tesla is about what makes it different (and, at times, controversial), the Model 3 is an attempt to go mainstream. It's the automaker's first shot at building a mass-market electric vehicle people can afford.
The Model S and Model X have legions of fans, but those vehicles come at a cost. No matter how much a person embraces the idea of going electric — and sees Tesla as the best choice — it's typically not possible to afford these models on a tight budget.
The announcement of the Model 3 was met with something akin to rock star adulation. Legions of Tesla fans plunked down the required $1,000 deposit to get their name on the list to order one. The Model 3 didn't arrive as quickly as Tesla promised, but it did finally make its way to customers.
During our test drive of the Model 3, we got a taste of what Tesla thinks is the future of automotive design. Outside, this sedan looks sporty and might initially fool you into thinking it's something more expensive. The vehicle is all swooping curves and wide haunches with no grille — why bother with this relic of the gas-powered past? — with handles set flush into the doors until you pop them out. It's different, but still familiar.
Inside, it's a different story. The first thought is that Tesla forgot a few things. There's no instrument cluster. There are no air vents. There's no key or even a start button. It takes the idea of simplicity to a new level, and it's almost disconcerting. How are you supposed to drive this thing?
But then you realize there's no key because you link your car to your smartphone. As backup, there's what looks like a credit card. Wave it in front of the B-pillar to open the doors and over the center console to turn on the car.
The missing air vents are hidden in a line above an expanse of wood that runs the length of the dashboard. They're controlled from the 15-inch color touchscreen mounted to the center of that dash where everything from speed to navigation is displayed. The Model 3 feels upscale with comfortable seats and minimal outside noise making its way into the cabin. The future of automotive design, indeed.
Our test car came equipped with the long-range battery for a total range of 310 miles, which easily handles a typical day of driving. Stop at a Tesla Supercharger location and in 30 minutes it recharges 170 miles of range. Range anxiety is real, but you'll rarely experience it in the Model 3.
One you get moving, the Model 3 shows off the instant torque that makes electric cars such fun to drive. It posts a zero to 60 mile-per-hour time as little as 3.5 seconds with a top speed of 155 miles per hour. It feels every bit that fast when you press the accelerator on the open highway.
Options include a mid-range battery and rear-wheel drive, starting at $45,000 with delivery in six to 10 weeks; a long-range battery and all-wheel drive, starting at $54,000 with delivery in four to eight weeks; and a performance range and all-wheel drive, starting at $64,000 with delivery in four to eight weeks. Tesla's website says a standard battery will be available in four to six months.
The Tesla Model 3 succeeds in its promise of being an electric car with mass market appeal. You just have to be a little patient to get one.