Car Reviews
2020 Jeep Wrangler finally gets a diesel engine
You'll get the torque you want for towing and off-roading.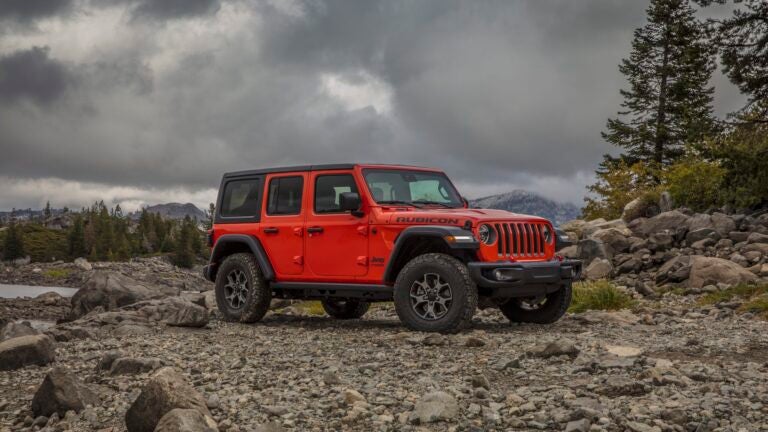 The Jeep Wrangler was all-new for 2018 with significant updates from styling to capability to features. The one thing it didn't get was a diesel engine, but for the 2020 model year, Jeep takes care of that omission.
Although the Wrangler is available as both a 2-door and 4-door, only 4-door versions of the Wrangler can be equipped with the diesel engine option. Additionally, it's only available with an 8-speed automatic transmission. If the 6-speed manual is on your must-have list, then you'll need to choose one of the two available gas engines.
The turbocharged 3.0-liter V6 EcoDiesel in the Jeep Wrangler has 260 horsepower with 442 pound-feet of torque at 1,400 rpm. That torque is why a diesel engine is often preferred by those who tow or off-road. It makes hauling a heavy load easier and helps make short work of challenging off-road terrain.
In order to manage that torque, every Wrangler EcoDiesel has a specially calibrated 8-speed automatic transmission. It also sports third-generation Dana 44 heavy-duty solid front and rear axles. These are found only in the top Rubicon trim for the rest of the lineup, but EcoDiesel Wranglers get them standard.
The EcoDiesel Wrangler is available in Sport, Sahara, and Rubicon trims, so even without the option of the 2-door model, there is still plenty of choice within the lineup. Regardless of which you choose, the diesel engine adds an extra $4,000 to your overall price.
While the Rubicon includes the most capability, standard features on the Wrangler make it off-road worthy in every trim. It can ford up to 30 inches of water and has at least 9.7 inches of ground clearance along with skid plates on the fuel tank and transfer case for added protection.
Upgrades on the Rubicon include front and rear locking differentials, sway bar disconnect, rock rails, and all-terrain tires instead of the standard all-season tires. The Rubicon also has available metal winch-capable bumpers.
Inside there's room for five passengers with a comfortable and durable interior. One of the things that makes the Wrangler unique is the ability to pop off its doors and remove its roof. Even the windshield is designed to easily flip down. That open-air experience is unlike anything you'll find in other vehicles but does expose the inside of the Wrangler to the elements.
Jeep designed that interior to be attractive while at the same time managing the mud and water that comes with a day of open-air off-roading fun. There are available heated front seats and leather seat trims and even a heated steering wheel and dual-zone climate control. It offers plenty of comfort for the morning commute but is equally ready to take on a weekend of adventure.
Infotainment includes Uconnect with a standard eight-speaker audio system or an available nine-speaker Alpine system that includes an all-weather subwoofer. While a five-inch screen is standard, there's an available seven-inch or 8.4-inch screen that also comes with upgraded features including navigation.
Off-roaders will appreciate the available Off-Road Pages feature that displays on the infotainment screen. This shows information on altitude, longitude, and latitude, so you know exactly where you are when the road ends. It also shows the pitch and roll of the vehicle and drivetrain information.
The Jeep Wrangler is an iconic off-road vehicle, but that doesn't mean you need be a hardcore off-road driver to enjoy one. It has a comfortable and well-equipped interior that easily accommodates busy family life or the commute during the week. The bonus is that it just as easily takes you into a weekend of outdoor exploring.
The wide range of trims in the Wrangler includes something for everyone from casual to more adventurous off-roaders who need the extra capability offered by the Rubicon. Whichever of those camps you happen to fall into, the EcoDiesel Wrangler with its impressive torque makes the job easier whether you're towing a heavy load, off-roading, or simply going for a drive.
Look for the 2020 Jeep Wrangler EcoDiesel in dealerships later this year.