Cars
The automakers with the best and worst recall rates
According to a report from automotive research firm iSeeCars.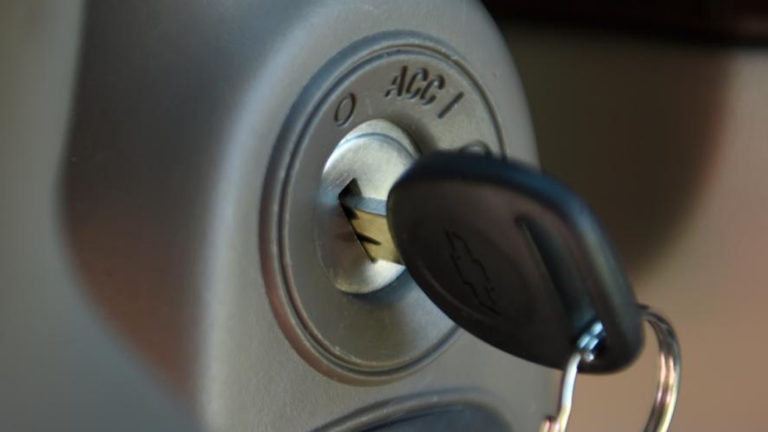 Woburn-based automotive research firm iSeeCars reviewed millions of recalls issued over the past 31 years to determine how automakers respond to vehicle recalls.
For the report, iSeeCars looked at NHTSA's recall data for each manufacturer from January 1985 to September 2016, calculating recall rate by dividing the total number of vehicles affected by a recall by the number of new vehicles sold during the same period. iSeeCars found the industry average during this 31-year period was 1,115 vehicles recalled per 1,000 vehicles sold. (Some vehicles were recalled for multiple reasons.) Eleven out of 18 automakers had recall rates below this average.
"It's interesting that over the long term, there's no direct correlation to manufacturer size, country of origin, or longevity of U.S. sales, which points to the way recalls are handled as something very specific to the auto manufacturer," said Phong Ly, CEO of iSeeCars, in a statement.
The iSeeCars report has mixed news for German automaker Volkswagen Group. The good news is that Volkswagen's luxury car brand, Porsche, saw the lowest recall rate during a 31-year review of recall activity by the National Highway Transportation Safety Administration (NHTSA). The bad news is Volkswagen's non-luxury brand had the highest recall rate during the same period.
According to iSeeCars's findings, Porsche had 531 recalls per 1,000 new vehicles sold between 1985 and 2016, while Volkswagen had 1,805 recalls per 1,000 vehicles sold during that same period.
"This is surprising because VW cars are usually highly rated," Ly said in the statement.
But Ly pointed out that Volkswagen maintained a high recall rate during this period, resulting in its low ranking. The report does not include recalls related to Volkswagen's emissions cheating scandal, which will likely worsen Volkswagen's rating.
The report also had some bad news for Tesla, a relative newcomer among automakers. iSeeCars found most recalls issued between 1984 and 2016 were to address serious problems that could cause death, injury, collisions, fire, or accidents. Tesla had the highest rate of these severe recalls; in fact, 100 percent of its vehicle recalls were issued to address serious problems. Meanwhile, Volvo had the lowest rate of recalls related to serious issues: just 71 percent.
The report also had several bright spots for Tesla. iSeeCars found that the electric automaker was the most proactive of all companies because it initiated recalls based on its own findings, as opposed to a NHTSA-initiated investigation. The report found that 100 percent of Tesla's recalls were manufacturer-initiated, far above the industry average of 46.1 percent. On the other hand, Ford had the lowest rate of manufacturer-initiated recalls: 29.6 percent.
Tesla also took the top spot for recall timeliness, with a rate of 100 percent. To determine which automakers had the most timely recalls, iSeeCars looked at how quickly automakers issue recalls, examining the number of campaigns issued over the 31-year period and comparing that figure to the number of campaigns involving vehicles within three years of their sales date.
General Motors had the highest spot among larger automakers, with a recall timeliness rate of 74.7 percent. Mazda had the lowest rate of recall timeliness: 48.4 percent.
"Timeliness is really a measure of how the car manufacturer handles recalls internally," Ly said in the statement. "Automakers know there are bound to be recalls, and how quickly they act has more to do with their process to assess reports of possible safety issues, conduct internal research or tests, and determine a course of action."
Here's how the 18 major vehicle brands ranked according to their recall rate between between January 1985 and September 2016, from lowest to highest:
Porsche
Cars recalled: 392,563
Cars sold: 793,812
Recall rate per 1,000 vehicles: 531
Mercedes-Benz
Cars recalled: 3,664,182
Cars sold: 5,874,888
Recall rate per 1,000 vehicles: 624
Kia
Cars recalled: 5,169,239
Cars sold: 6,557,319
Recall rate per 1,000 vehicles: 788
Tesla
Cars recalled: 85,184
Cars sold: 91,046
Recall rate per 1,000 vehicles: 936
Mazda
Cars recalled: 8,783,819
Cars sold: 9,201,683
Recall rate per 1,000 vehicles: 955
General Motors
Cars recalled: 129,225,450
Cars sold: 134,895,276
Recall rate per 1,000 vehicles: 958
Subaru
Cars recalled: 3,664,182
Cars sold: 5,874,888
Recall rate per 1,000 vehicles: 985
Toyota
Cars recalled: 52,614,771
Cars sold: 51,188,734
Recall rate per 1,000 vehicles: 1,028
Nissan
Cars recalled: 28,771,128
Cars sold: 27,709,771
Recall rate per 1,000 vehicles: 1,038
Jaguar Land Rover
Cars recalled: 1,709,017
Cars sold: 1,601,295
Recall rate per 1,000 vehicles: 1,067
Mitsubishi
Cars recalled: 5,418,810
Cars sold: 4,973,757
Recall rate per 1,000 vehicles: 1,089
Ford
Cars recalled: 111,043,367
Cars sold: 97,493,753
Recall rate per 1,000 vehicles: 1,139
Volvo
Cars recalled: 3,398,341
Cars sold: 2,940,087
Recall rate per 1,000 vehicles: 1,156
BMW
Cars recalled: 7,730,152
Cars sold: 4,973,757
Recall rate per 1,000 vehicles: 1,196
Hyundai
Cars recalled: 13,606,160
Cars sold: 10,743,745
Recall rate per 1,000 vehicles: 1,266
Honda
Cars recalled: 46,117,074
Cars sold: 35,276,710
Recall rate per 1,000 vehicles: 1,307
Chrysler
Cars recalled: 89,647,293
Cars sold: 63,057,833
Recall rate per 1,000 vehicles: 1,422
Volkswagen
Cars recalled: 13,381,639
Cars sold: 7,415,150
Recall rate per 1,000 vehicles: 1,805