Cars
Are hybrid vehicles too quiet?
The National Highway Traffic Safety Administration is adding a sound requirement for all new hybrid and electric vehicles.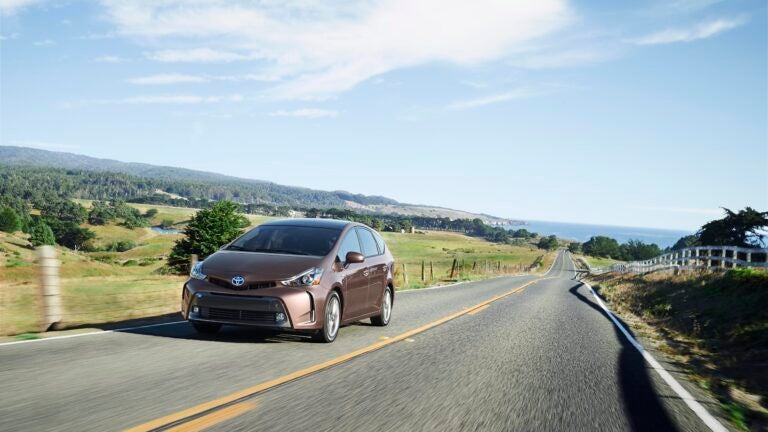 Boston.com Cars is your go-to resource for coverage of local car news, events, and reviews. In the market for a car or truck? Check out our new car specials and used car specials curated by our local dealer network.
Sixteen years ago, the Toyota Prius Hybrid hit the U.S. market in earnest. One of the enduring things about the Prius is how Toyota got it right three years later when it introduced the five-door hatchback version in 2003.
Ever since, Toyota has evolved the design of its very successful car rather than trying to reinvent the vehicle.
While the newer versions are more fuel efficient, handle better, and are more refined, the basic look and drive system have endured.
When I first reviewed the early Prius, I liked the car and had three questions, two of which have been answered.
1. How long will the main battery pack last? The answer turned out to be a lot longer than the basic 8-year, 100,000-mile warranty.
2. How expensive will it be to maintain? The answer turned out to be, "Not very."
3. My third point was, "These cars are so quiet, they can be dangerous to pedestrians who won't hear them coming."
The last point was met with a "You've got to be kidding me!" hoot from a now-retired Toyota executive. But it was true. A moving Prius easily could sneak up on you.
Last week, the National Highway Traffic Safety Administration (NHTSA) announced it is adding a sound requirement for all new hybrid and electric vehicles at low speeds of up to 30 kilometers per hour (18.6 mph).
The regulation goes into effect on Sept. 1, 2019, but half of new hybrids and EVs must be so equipped a year earlier.
NHTSA says the ruling is "to help pedestrians who are blind or have low vision detect the presence, direction, and location of these vehicles," perhaps because the American Council for the Blind lobbied for the regulation.
However, this should be a big assist to all pedestrians who use our roads.
And there's a benefit for this corner, too. I can envision a column rating those artificial sounds: Whose is most effective, most annoying, loudest, funniest, etc.
Bill Griffith can be reached at [email protected] Follow him on Twitter @MrAutoWriter.