Cars
'What's an easy vehicle to get into?'
The Car Doc weighs in.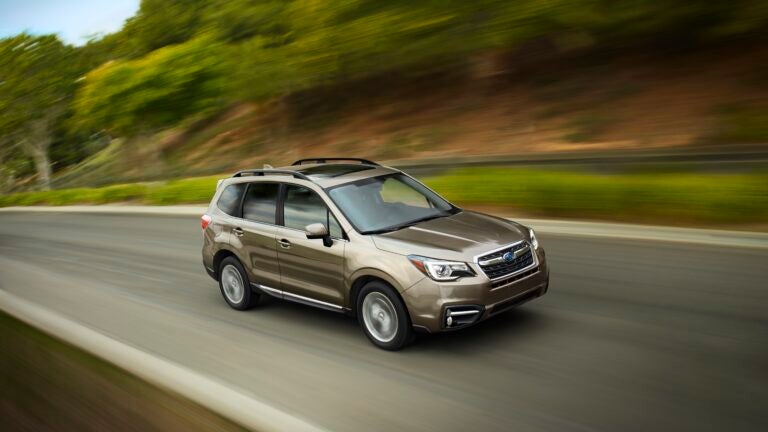 Boston.com Cars is your go-to resource for coverage of local car news, events, and reviews. In the market for a car or truck? Check out our new car specials and used car specials curated by our local dealer network.
Q: My wife and I are in our 70's and have trouble getting into our car. The issue is that we have to lift our leg up a significant height in order to get in. Once we get our leg in, we have trouble getting the remainder of ourselves in without hitting our heads on the door opening. Inside, our visibility is limited by the window supports and other structural parts. Can you recommend a car, SUV, or minivan that solves these problems?
A: I think a small SUV such as Honda HR-V or a Subaru Forester would be a good choice. The slightly high ride height may make sliding in and out easier, and the overall visibility of an SUV may help with your driving. Since you have specific needs, I advise trying out a variety of vehicles. My suggestion is to find a used car superstore where you can test drive several vehicles. Although you may not be in the market to buy used, you may get a good feeling for what suits your needs.
John Paul is AAA Northeast's Car Doctor. He has over 40 years experience in the automotive business and is an ASE certified master technician. He answers readers' questions each Saturday. You can tune in to his radio program Saturday morning from 8:30-10 a.m. on 950AM WROL or www.wrolradio.com. Email your car question to [email protected] Follow John on Twitter @johnfpaul and friend him on Facebook mrjohnfpaul.