Cars
Auto news round-up: McLaren reveals answer to Mercedes Project One
The future looks very fast.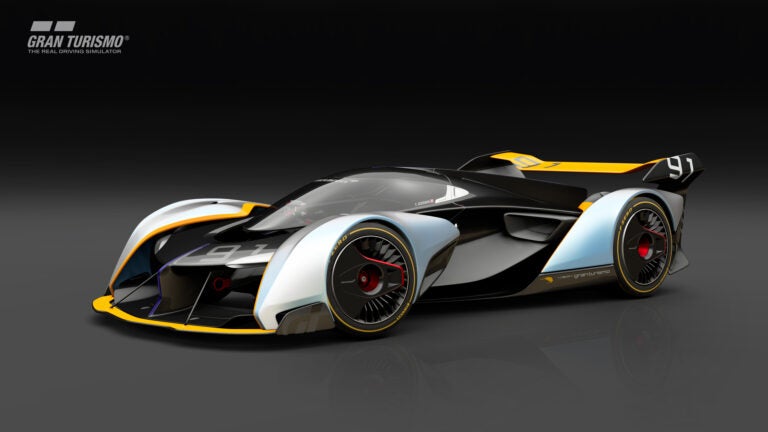 Just because one of the major international auto shows is in the books, doesn't mean that the automotive industry is taking a break.
Autumn not only brings with it the changing of the leaves, but also one final push before the fiscal year comes to an end. With much of the focus at last week's International Motor Show Germany being on concept cars and electrification, some automakers still have to release information regarding their lineups for model year 2018.
What's more, as the release dates for the next-generation sim racing games — "Forza Motorsport 7," "Gran Turismo Sport" and "Project Cars 2" — draw near, other manufacturers are working with developers to put the finishing touches on some of their products that will appear in the games.
Here are three stories that made headlines throughout the automotive world this week:
Genesis Expands Lineup With BMW 3 Series Rival
Apparently Hyundai's luxury brand will attempt to run first, and walk later. Genesis announced the third model it will add to its lineup, the G70, will go toe-to-toe with the BMW 3 Series in the entry-level premium sedan segment. The goal of taking down the last word in luxury sports sedans is lofty, but not out of reach, as the G70 boasts a 45-horsepower advantage over the 3 Series.
Ford Kills Off Fiesta In U.S.
The 2018 Ford Fiesta will be based on the same platform as the current model, but will have a number of interior and exterior enhancements. Oh, and it won't be sold in the United States. Nearly a year after unveiling the updated Fiesta lineup, Ford finally confirmed that the subcompact will no longer be offered in the U.S. after 2017. There was speculation that Ford solely would bring the ST trim stateside, but it ultimately determined that wouldn't be a financially responsible decision.
McLaren Reveals Answer To Mercedes Project One
McLaren debuted its answer to the Mercedes-AMG Project One, but don't expect to see it on the road anytime soon. The McLaren Ultimate Vision Gran Turismo is a 1,134-horsepower concept, which like the AMG, utilizes a hybrid powertrain. Rather than a Formula One-derived powertrain, however, it uses an evolution of the hybrid powertrain in the P1 hypercar. Designed by McLaren for the upcoming video game "Gran Turismo Sport," the Vision GT also features a highly unusual driving position — even by McLaren's standards.