Cars
Bourne Bridge lane restrictions begin, and 'delays are likely to occur'
Travel has been reduced from two lanes to one.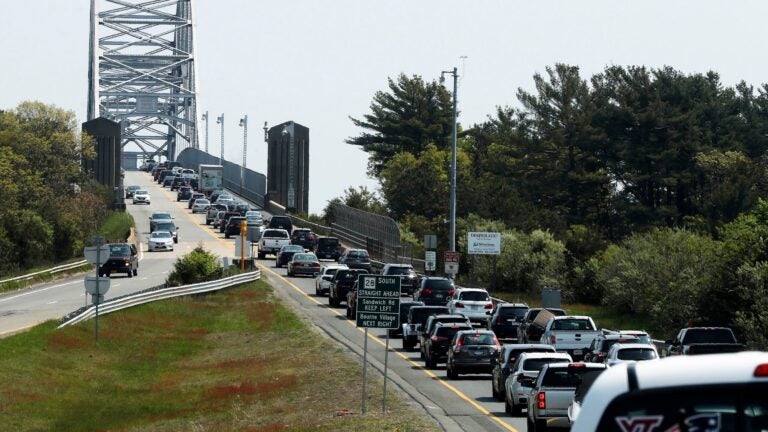 It sounds like that infamous Cape traffic is about to commence.
Beginning Monday morning, a maintenance project reduced travel over the Bourne Bridge in Bourne from two lanes in each direction to one wider, 12-foot lane in each direction.
"…delays are likely to occur during the morning and afternoon peak travel periods each day," wrote U.S. Army Corps of Engineers, New England District officials, in a statement.
The temporary lanes will be in place 24 hours a day "through about May 23," when the work is scheduled to end, USACE wrote.
Workers are repairing deteriorated steel and concrete, replacing bridge joints and waterproof membranes, patching damaged pavement, and working on the lighting and drainage systems.
"This bridge work is critical to maintaining the structural integrity of the bridges, which are a vital component to the transportation system of Cape Cod, the Islands and southeastern Massachusetts," USACE wrote in the statement.
You can sign up for bridge work alert emails by emailing [email protected] and writing "Bridge Work Alerts" in the subject.