Cars
Battery issues in a vehicle that's not being driven much anymore
John Paul, AAA Northeast's Car Doctor, answers a question from a reader whose low-mileage SUV is going through batteries at an alarming rate.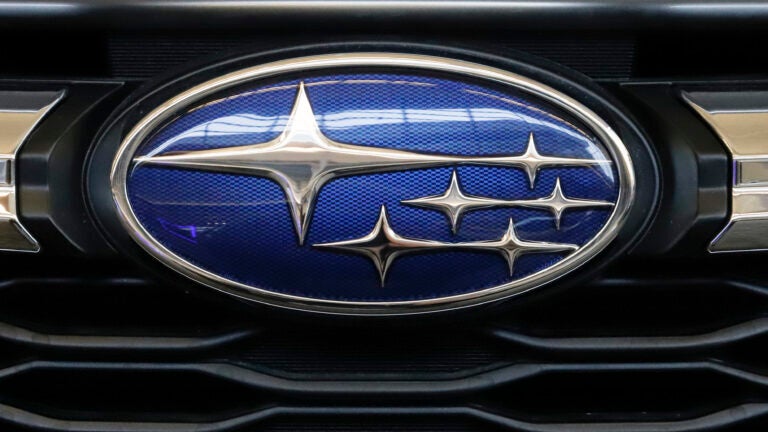 Q. My Subaru Legacy has less than 28,000 miles, but only 8,500 since I started working from home in January of 2020. Since then I've had to put three batteries in the car after each went dead. The first was done at the dealer as a direct replacement. The second two were premium Optima batteries with a higher cold cranking capacity than the OEM. When I don't use the car for three days, the battery goes dead. This only occurs when the temperature falls below 45 degrees. Both the dealership and my local mechanic have checked the charging system and have indicated the parasitic drain is within normal levels. I reached out to Subaru Customer Service, and they told me there is a new one-time software update to the battery control module, which I have scheduled. Do I have any other options?
A. Subaru vehicles generally handle Northeast winters with ease. But over the years they have had their share of battery problems. The usual fix is a battery with a higher reserve capacity and the software upgrade. The standard Subaru charging system profile limits charging at low speeds and idle to maximize fuel economy. Driving less than 3,000 miles per year may not be enough to keep the battery fully charged. When the dealer is doing the software update, I would see if they can test for parasitic draw while leaving the car outside overnight. Over the years I have seen temperature cause courtesy lights, emission pumps, seat heaters, and radios to turn on when temperatures change dramatically.
Q. My 2017 Volkswagen Golf Alltrack would not start without jumping the one-year-old battery (which had been on a charger and registered as fully charged.) Previously when trying to start, dashboard lights blinked on and off. Then while driving, cruise control would not work. Is it the battery, or something more?
A. It is always best to start with testing the battery then to go from there. If the battery tests out, then check for voltage drop from the battery to ground and positive cables and connections. A dirty ground, poor connection in the fuse box, or any slightly corroded connection can cause these problems.
Q. Many of my friends have Jeeps, mostly Wranglers and a few Cherokees, but I want something a little different. What is out there that can handle off-road, mud, and rocks like a Jeep?
A. You should look at the Ford Bronco. I have driven several from somewhat tame to wild. I just drove the Bronco Everglades edition. This off-road monster builds on the Sasquatch off-road package. It has a heavy duty front-mounted winch, 35-inch mud-terrain tire, and a deep-water air snorkel. Power is provided by a capable 300-hp turbocharged four-cylinder engine. You can also remove the doors and top for a true open-air experience. Even Jeep drivers gave me a thumbs up when they saw this Everglades edition Bronco.
Q. I have a 2014 Toyota Camry with 100,400 miles. The tire pressure sensor light blinks and comes on occasionally but eventually goes out. I took it to a major tire store to be replaced, but the service manager told me it did not need one. This is driving me crazy. I do not have low pressure except for maybe losing a bit of air due to cold weather. Why does this happen?
A. The tire pressure monitors on the wheels of your Toyota are radio transmitters and will turn on the TPMS light when the pressure drops to five pounds below the recommended air pressure. These sensors are powered by a battery, and the batteries typically have a seven-to-ten-year lifespan. I suspect the batteries are getting near the end of their useful life. At this point you have a couple of options. Check the tires once a month with a gauge and adjust the air pressure as needed. The other option is to replace the wheel mounted tire pressure monitors. Although if this were my car I would wait until it is time to replace the tires to try to save a little money.
Q. I maintain the battery in my 1995 BMW M3 with a Battery Tender utilizing the cigarette lighter plug. When the green light illuminates indicating fully charged and I pull the 115v plug to turn off my charger, will leaving the charger plugged into the lighter socket begin to drain or discharge the battery? Also, which is better, intermittent on/off charging, or just leaving the charger on continuously, despite being fully charged
A. Battery maintainers like the Battery Tender are designed to hook up directly to the battery, permanently wired or with the alligator clips to the battery posts. I'm surprised the 12-volt plug is actually energized with the key off (most are not these days). As for leaving the Battery Tender hooked up and not plugged in, there will be a very slight electrical draw. I recently did exactly this, unplugging a battery maintainer and noticed the LEDs were still illuminated days later. As for intermittent charging, some people will put a timer on the charger, but personally, I have found the best results by just leaving it on. I have tried three different chargers/maintainers — Battery Tender, Battery Minder, and CTEK — and they all do the job nicely by just leaving them plugged in.
John Paul is AAA Northeast's Car Doctor. He has over 40 years of experience in the automotive business and is an ASE-certified master technician. E-mail your car question to [email protected]. Listen to the Car Doctor podcast at johnfpaul.podbean.com.
Newsletter Signup
Stay up to date on all the latest news from Boston.com