Cars
What's causing my SUV's gas mileage to drop?
John Paul, AAA Northeast's Car Doctor, answers a question from a reader who has noticed a recent drop in gas mileage.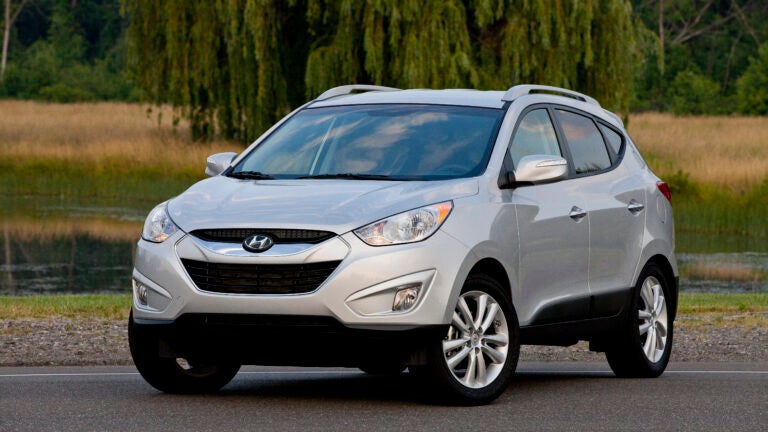 Q. My 2013 Hyundai Tucson has 115,000 miles. I bought it used about five years ago and it has been trouble free. I religiously keep mileage records of each fill up. I have averaged over 19 miles per gallon, however over the last two fill-ups I've been under 15 miles per gallon. What should I look at as the possible cause for such a drop?
A. I would start with regular maintenance. At 84 months or 105,000 miles, the spark plugs need changing and it is certainly worth looking at the air filter. Also tire pressure can play a part in proper mileage. Just one pound of pressure can reduce fuel economy by two percent. According to the Department of Energy, cold weather and winter driving conditions can significantly reduce fuel economy. Fuel economy tests show that, in city driving, a conventional gasoline car's gas mileage is roughly 15 percent lower at 20 degrees fahrenheit than it would be at 77 degrees. It can drop as much as 24 percent for short trips.
Q. I have a 2006 Toyota Corolla CE and I seem to have inadvertently put my trunk lock in the neutral position, which I never knew I had. While out shopping I was unable to open my trunk. The next day I did get it open and when I closed the lid, I was not able to reopen it. The trunk lock release lever is in the up position and the key will not open the trunk. I tried using WD-40 to no avail.
A. There are at least two possibilities. One is that there are two keys including a gray key (valet) that doesn't open the trunk. Another is that you disabled the inside release by turning the key counterclockwise with the master key. Having the trunk release in the proper position and using the master key, turning the lock clockwise may get the lock back to normal. If this doesn't solve the problem, then the trunk lock mechanism may need replacing.
Q. I own a 2018 Ford Explorer XLT with 45,000 miles. I would like to change the battery next year. The battery installed from the factory is a Motorcraft and I would like to replace it with the same specifications. After doing some research I found the car battery is not just switched out like I've done for decades. The car has a battery management system that must be reset. Resetting the system from what I've read requires either a Forscan scan tool or disconnecting the battery from the vehicle overnight. Is this correct or is there another way?
A. Yes, your Ford and many other vehicles have battery management systems that adjust vehicle charging based on the battery age and condition. Forscan is a downloadable program that allows a connected computer to reset the battery. The eight-hour disconnect also resets the system. If you are a serious DIY'er you might want to invest in a scan tool with that capability. I have an Innova scan tool that wasn't too expensive that can handle battery resets among other useful tests.
Q. I have a 2014 Toyota Camry with approximately 105,000 miles on it. I keep my car well maintained especially with the oil changes. Is this the time to have my timing chain looked at/replaced? I hear they last a lifetime as long as I keep up with the maintenance requirements. I am having my next service soon.
A. The timing chain, providing you keep up with regular maintenance (fluid levels and oil changes), should last the life of the car.
Q. My son and I were talking recently about his 2019 Chevrolet Tahoe. He had it in for service last week for four new tires and an oil change. When should he change the transmission fluid and the transfer case fluid, since it has four-wheel drive? He reads so many different ideas on both topics.
A. According to the Chevrolet maintenance schedule you should replace the transfer case fluid at 97,500 miles. As for the transmission fluid, there is no specific interval in the normal maintenance schedule. If you follow the severe maintenance schedule (towing a trailer, off road use etc.) then change transfer case and transmission fluid at 45,000 miles.
John Paul is AAA Northeast's Car Doctor. He has over 40 years of experience in the automotive business and is an ASE-certified master technician. E-mail your car question to [email protected] Listen to the Car Doctor podcast at johnfpaul.podbean.com.
Newsletter Signup
Stay up to date on all the latest news from Boston.com