Cars
What has caused my vehicle to begin stalling?
John Paul, AAA Northeast's Car Doctor, answers a question from a reader who has been unable to find out why his vehicle has been stalling.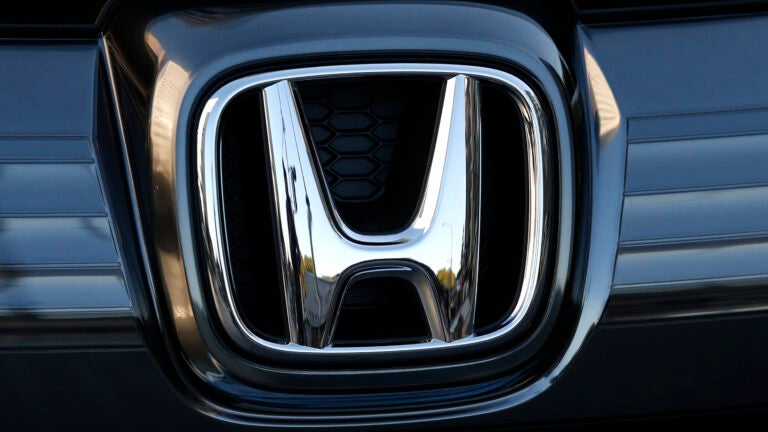 Q. The battery icon on my 2012 Honda Odyssey occasionally comes on. When this happens, "check charging system" flashes on the dash and the vehicle stalls. On both occasions, mechanics (different ones) couldn't find anything wrong. The car starts up fine afterwards. In one instance, a tow truck driver had me try to restart the car but said it wasn't starting, just cranking. At the repair shop they ran diagnostic tests, but nothing showed up. It's been fine since. Do you have any ideas?
A. These are some of the most challenging repairs where the vehicle has something wrong, but when tested everything works as designed. In this case, the computer is sensing the electrical load needed and controls the charging rate through wiring back to the alternator. I suspect there is an issue with the alternator, but the wiring and PCM (computer) should also be checked. The one variable of diagnosing this issue, based on symptoms only, is that the engine cranked and didn't start, which tends to lead me more to a wiring or computer problem. As part of the inspection of the vehicle, the technician should shake and wiggle the associated wiring, looking for poor connections. Unfortunately, in this case, the best diagnostic tool may be time. As the issue becomes more repeatable, there is a much better chance of repairing the car without guessing and adding parts.
Q. I have a 2018 Toyota 4Runner which has developed a rattle in the dashboard just about in the center behind the windshield wiper motor (possibly). I've tried finding the rattle, but it only makes noise when I'm driving it.
A. There are quite a few possible issues that could cause a rattle, such as dash trim, wiring, and ducts. When looking at the databases that I use, there are no technical service bulletins that address this issue. I then looked at a Toyota 4Runner forum and there were several comments about a rattle when the vehicle is in motion. The most common cause was the plastic fender liners that are held in with plastic rivets. These rivets loosen up and cause the fender liners to rattle. The other possibility is there is some trim below the windshield that overlaps itself and can rattle. A little time with some duct tape to temporarily secure these items may help either identify or eliminate the source of the noise.
Q. We are interested in purchasing a previously owned SUV (model year 2015-2019). Is there a model you would recommend? Our budget is approximately $20,000 and we were hoping to find something with reasonable mileage. I researched Kelly Blue Book and cars in this range (CRV, RAV4) had mileage well over 100,000. I work remotely so it won't be driven every day but will be used to visit family occasionally (150 miles each way).
A. There was a time when 100,000 miles was considered high mileage. Today that is just not the case. We see many vehicles easily going 200,000 to even 300,000 miles with little problem. Since the pandemic, used car prices have been crazy, although in the past few months the prices have dropped a bit on some models. The lower prices don't seem to be a fluke, but an actual trend. Some used car prices have fallen up to 11 percent. If you want to learn a little more about used car pricing, I had a conversation with Karl Brauer of www.iseecars.com on my radio program talking about the used car pricing trend. You can find that interview and many others on http://johnfpaul.podbean.com. Regarding vehicles, different sources — Kelly Blue Book, Motor Trend, and Consumer Reports — all have their picks. Some top choices, depending on the publication, are Audi, BMW, Volvo, Buick, Chevrolet, Toyota RAV4 as well as the Hyundai Santa Fe, Mazda CX-5, and Subaru Forester. If I was looking for a used SUV, as good as Audi, BMW, and Volvo vehicles can be, the repair costs can be quite expensive. I would look at the Mazda CX-5, Subaru Forester, and Hyundai Santa Fe. These vehicles are not fancy, are quite dependable, but unfortunately don't hold their value like Honda and Toyota. Before buying any used vehicle, have it checked out by a good repair shop.
Q. I have a 17-foot boat and the battery dies every two days. I have a battery disconnect switch to prevent this from happening. Any ideas?
A. Most small boats have pretty simple electrical systems. Start with looking for electrical drain using a voltmeter or even a test light connected between the negative battery cable and battery post. If there is an electrical draw, the meter will show a reading, or the test light bulb will be illuminated. Disconnect fuses one at a time until the meter shows zero or the light goes out. Once you have found the circuit it should be easy enough to find the problem.
John Paul is AAA Northeast's Car Doctor. He has over 40 years of experience in the automotive business and is an ASE-certified master technician. E-mail your car question to [email protected]. Listen to the Car Doctor podcast at johnfpaul.podbean.com.
Newsletter Signup
Stay up to date on all the latest news from Boston.com