Cars
When should I have my SUV's dead battery replaced?
John Paul, AAA Northeast's Car Doctor, answers a question from a reader trying to determine the best timing for having his vehicle's battery replaced.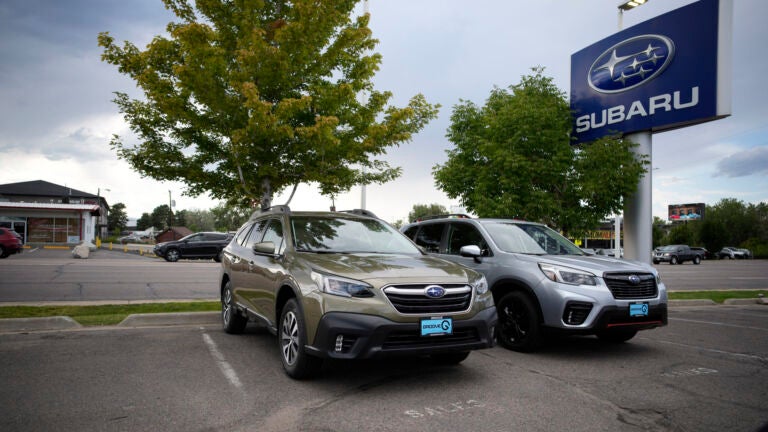 Q. My 2017 Subaru Forester has been at my son's house for about a month now and no longer starts. The battery is dead and it's about 5 years old, so it probably needs a replacement. Should I have him call AAA now and have it replaced or should we wait until I go to his house in about 3-4 weeks and call AAA then to replace it? Would any damage be done if left alone? Which would be best for the new battery?
A. I would be tempted to leave the discharged battery until you return to the car. Today all vehicles have some parasitic drain on the battery and even the new battery will be partially discharged over those three or four weeks. My only concern would be that a fully discharged battery can freeze (although hopefully we are past freezing temperatures) and the case can crack. If that happens what is left of the electrolyte (acid) depending on where it leaks could cause some corrosion.
Q. Electric and hybrid vehicles must have electric heaters, right? Which means that they get heat almost instantly. Many years ago, on an episode of "Shadetree Mechanic," the mechanic stated that his diesel pickup took a long time to warm up in cold winter so he installed an aftermarket (presumably electric) heater. Could there be electric heat systems for the vehicles I mentioned?
A. "Shadetree Mechanic" with Sam Memmolo and Dave Bowman was a great show and the two guys were very knowledgeable. The episode probably was not an electric heater, but a fuel-fired heater, probably made by Webasto. These are similar (but much safer) than the old gas-fired heaters used in Volkswagen and Corvairs. Today, electric cars use either resistance style heaters or heat pumps. The heat pumps are more efficient and don't reduce cold weather range as much as resistance-style heaters.
Q. My wife and I are retirees who bought a Hyundai Sonata and Hyundai Elantra because of the warranties. Recently my wife's Sonata wouldn't start, and I had AAA tow it to my mechanic which was way closer than the dealership. He diagnosed the problem as a bad starter. The car only had 58,309 miles. He purchased a new starter assembly from the dealer. With parts, labor, and tax, I was out $722. I sent all my information and a copy of the bill to Hyundai Consumer Affairs to see how much I would be reimbursed. They responded that Hyundai's warranty policy only applies to warranty service performed at an authorized Hyundai dealership. It seems to me that my Hyundai warranty is pretty useless if I can have a certified mechanic use Hyundai parts and not get reimbursed. Do I have any recourse?
A. The response you got from Hyundai is typical of every vehicle manufacturer – warranty work needs to be performed at the dealer. The only exception is when repairs are performed and then a safety recall is issued. In that case a manufacturer will reimburse for the repairs. Although this sounds a little old-fashioned, I have found that sending an actual letter to the highest-ranking official you can find at a manufacturer can often get results. Hyundai USA headquarters is located 10550 Talbert Ave, Fountain Valley, California.
Q. If my car needs a new battery (my car has a 550 CCA battery), can you tell me the kind of battery that AAA would replace it with? Would the battery be a regular acid battery or a newer style AGM battery?
A. The AAA batteries will have at least the same ratings as the factory battery (in many cases higher). As for replacing a conventional lead acid battery (FLA) with an AGM style battery, our testing has shown that is not a good idea. We replace FLA with FLA batteries and AGM batteries with AGM batteries.
John Paul is AAA Northeast's Car Doctor. He has over 40 years of experience in the automotive business and is an ASE-certified master technician. E-mail your Car Doctor question to [email protected] Listen to the Car Doctor podcast at johnfpaul.podbean.com.
Newsletter Signup
Stay up to date on all the latest news from Boston.com