Cars
A reader's theory about why his car's batteries last so long
John Paul, AAA Northeast's Car Doctor, answers a question from a reader who has had remarkable luck with his car's batteries.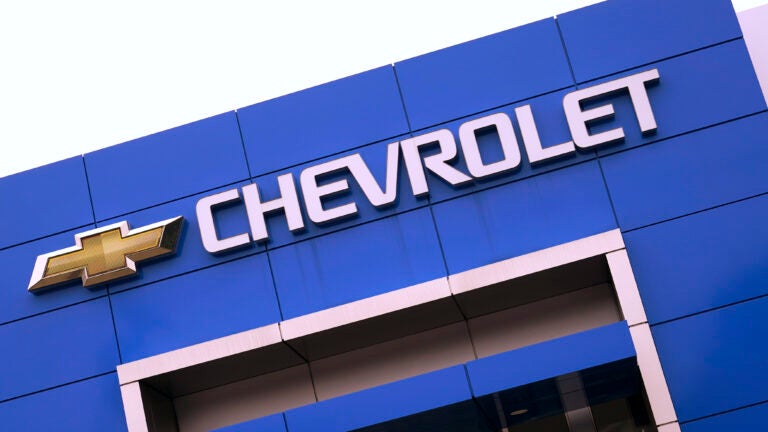 Q. I own a 2008 Chevy Cobalt with 136,000 miles. It runs like the day it came out of the showroom. The original battery lasted 10 years. The new battery is five years old and doing fine. Here is my theory: The battery is located in the trunk of this car where it isn't exposed to the temperature changes under the hood. Of course, the long cable to the engine costs more and the manufacturers are not fond of spending the extra money, thereby keeping the battery under the hood in most cars. Since a lot of people write to you about battery problems, do you think I am on to something with this theory or was I just lucky?
A. I suspect a combination of both luck and maintenance. The enemy of a battery is heat and vibration, so being mounted away from the engine heat can help. The other and perhaps biggest factor that goes into battery life is cycling. Keeping a battery fully charged is what helps maintain its life. Just a couple of jumpstarts can take away quite a bit of battery longevity. I have a 2015 VW with a battery that is dated 2014, still original and still doing fine. I attribute this to the fact when the car doesn't get driven for a while, it sits on a battery tender.
Q. I was reading about the XTOOL D7 scan tool. It claims to be an all system diagnosis tool, code reader, and even a key programmer. I have seen you write about the Innova scan tool in the past. What do you think of this XTOOL?
A. The XTOOL D7 tool looks impressive, but it seems to promise a lot of functionality for $500. After watching some different videos that have been posted, some were very positive and others quite negative. At this point I'm cautiously skeptical. The Innova scan tool that I have mentioned in the past works well and when used in conjunction with their Repair Solutions app makes it easy to recommend.
Q. I was pleased to see you think hydrogen will power electric motors/vehicles in the future. I've had several discussions with various people on social media about hydrogen as a power source. While I agree with you, many others bring up counter points such as the low energy density of hydrogen, the difficulty of storing, and pumping it without leaking. Can you elaborate a bit more?
A. I have driven several hydrogen powered cars and found them to be very functional and, unlike battery electric cars, refill quickly – five minutes or so. There are 300 million vehicles in the US driving around with very explosive gasoline and then there are the 10,000 gallon fuel trucks. I believe that hydrogen can be a very safe fuel. Currently the cost of generating hydrogen is much more expensive than gasoline, but those costs are also likely to come down as popularity rises. I believe we will see hydrogen as a fuel for commercial vehicles, large industrial applications, and maybe even powering portable generators that will charge battery electric cars.
Q. I own a 2013 Lexus RX 350 with only 80,000 miles. We have been told the head gaskets need replacement and are leaking coolant. Should I replace them or buy another car?
A. The engine used in your Lexus is a very common engine used in many Toyota and Lexus vehicles, and is generally quite dependable. The head-gasket issue typically leaks coolant externally rather than the more typical internal combustion chamber leak. The issue is this is a very costly repair taking about 25 hours. Using a labor rate of $150 per hour you are looking at $3,750 plus parts. Then you need to add the uncertainty of other possible problems or needed repairs. Since the vehicle has a value of $10,000 to $20,000 depending on condition, I would want to fully evaluate the car before putting this much money into repairs. If the car is solid, putting this much money into it can make sense. If there are some other problems coming down the road, it may be time to let it go. Also, if you decide on a new car, it will have the latest safety and convenience features and may also be more fuel efficient.
John Paul is AAA Northeast's Car Doctor. He has over 40 years of experience in the automotive business and is an ASE-certified master technician. E-mail your Car Doctor question to [email protected] Listen to the Car Doctor podcast at johnfpaul.podbean.com.
Newsletter Signup
Stay up to date on all the latest news from Boston.com