Cars
Reader has a question about coolant choices for his roadster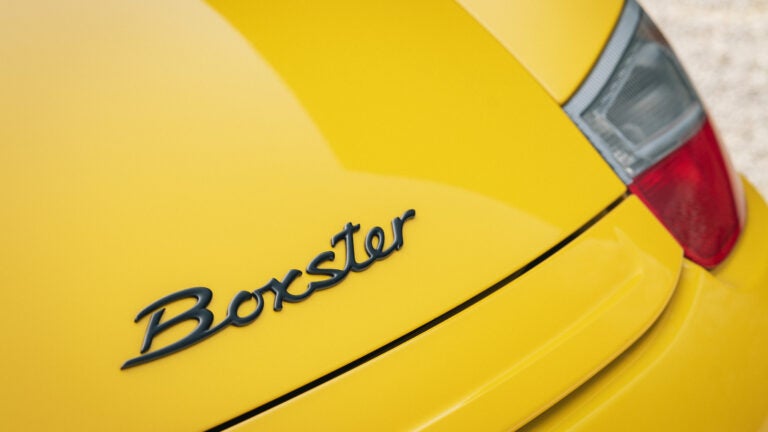 Q. I have a 1999 Porsche 986 Boxster with 176,000 miles and have a question about coolant use. Is there any difference with G40 pink coolant among different companies – Pentofrost or Zerex – compared to all-vehicle coolant/antifreeze like Prestone or Peak?
A. I'm a believer in using the correct coolant for the vehicle. There are at last count at least eight different types of coolant. The all-vehicle coolant is fine to top off the system, but when it comes to a complete drain and refill, it is best to use the G40 pink, Hybrid Organic Acid Technology coolant. Mixing different engine coolants or using the wrong coolant can result in lack of lubrication and increased chances of corrosion.
Q. I have a problem with my 1986 Dodge pickup powered by a slant-six engine. I started it up this morning with no problem and was driving down my block when it just shut down. When I tried to restart it, she fired right up but died again as soon as I released the key. Knowing this is typical of a faulty ballast resistor, I had a spare, changed it, and it did the same thing. Any thoughts?
A. The ballast resistor reduces the voltage to the ignition to improve component life, and is also a regular failure point, which is why many Chrysler owners carry a spare. At this point, you need to test the wiring (ignition circuit) ignition switch. Check that the wiring going to the ballast resistor has power when it should. You may find a faulty fuse or fusible link that is cutting off power to the ignition coil. The other possible and common issue is a faulty control module.
Q. I have a 2009 Pontiac two-door GT with 138,000 miles. I've noticed a little squeal or sort of rubbing sound when I start out and turn left. I have had the rack and pinion steering unit replaced a few years ago. Could that be happening again?
A. It is unlikely the steering rack is making noise. It is possible that the drive belt or tensioner is the source of the noise. When the engine is started the alternator works harder and the belt may be slipping slightly.
Q. Do you have an app I could download to answer questions when I have a problem with my car?
A. No just email me, [email protected] or aaa.com/cardoctor. I try to answer every question.
Q. I have a 2017 GMC Yukon with MagneRide struts and shocks. My dealer service department is recommending replacement of all four units at a quoted cost of $4,700. I know these units are more expensive than standard struts but the quoted amount seems high. Is this pricing in line with expected replacement costs? Would non-OEM struts be an acceptable alternative.
A. Magnetic shock absorbers use a special metallic based fluid. When an electric charge is applied to the shock body, the fluid changes its viscosity, allowing for a change in ride and handling. The shocks are controlled by various sensors. GM's MagneRide is quite expensive, and the $4,700 quoted price is not out of line for the factory parts. There are replacement parts that could save you some money and are certainly worth looking into. Be a little cautious and to see that you are getting an original equipment replacement part. One final thing, if these shocks are being replaced due to a fluid leak, some slight discoloration from oil seepage is normal and doesn't indicate the shocks need replacement.
Q. My car is stalling, hard to start, and showing almost every light available. It is constantly showing TPMS and works fine for a little while after codes have been cleared. The FIXD code reader indicated the sensor in the intake manifold that the Kia dealer told me to replace, and I did. I replaced my ignition relay myself and spark plugs, oil change and transmission flush. I need a car for my Uber and Lyft job. The codes are P2016, P200A, P0644, and P0365.
The P200A could mean the intake manifold is an issue. The P2016 is a wiring issue to the sensor which you replaced. The most common fix is to replace the intake manifold. The PO365 indicates low voltage to the camshaft position sensor. The PO644 code is a communications problem between the computer and the various modules. If this were my vehicle with these codes, I would be looking at a wiring issue.
John Paul is AAA Northeast's Car Doctor. He has over 40 years of experience in the automotive business and is an ASE-certified master technician. E-mail your Car Doctor question to [email protected] Listen to the Car Doctor podcast at johnfpaul.podbean.com.
Newsletter Signup
Stay up to date on all the latest news from Boston.com