Cars
How many oil changes are too many?
John Paul, AAA Northeast's Car Doctor, answers a question from a reader about oil change frequency for an SUV.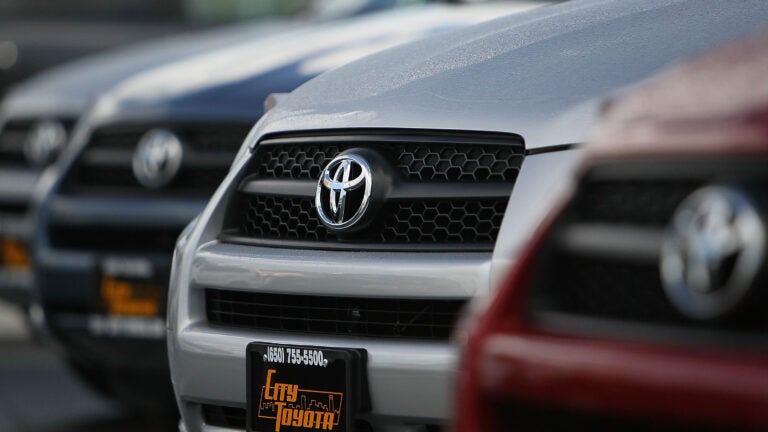 Q. I own a 2010 Toyota RAV4 with 106,000 miles. My garage changes the oil with synthetic every six months. Is this overkill? I'm newly retired, so I'm barely driving 200 miles per month, if that much.
A. In theory you can't change oil too often, and what is nice about six-month oil changes is that other aspects of the car are inspected at the same time. Toyota recommends the oil is changed annually or every 10,000 miles, whichever comes first. Yes, you can just change the RAV4 oil once per year, but still open the hood periodically and check the vital fluids as well as tire condition and tire pressure.
Q. I have a 1968 Chevrolet Corvette and I am looking for a shop to work on it. Any suggestions?
A. If I had this car, I would join Facebook pages and forums dedicated to Corvettes and see what others are doing. Also chat with local Corvette clubs and owners at weekly cruise nights or Cars and Coffee events. You gain a lot of information by asking other enthusiasts. If it is general repairs needed, then one of our AAA approved shops should be able to handle that. For a shop near you, go to aaa.com/repair.
Q. I have a 2019 Acura MDX with 23,000 miles. I brought it to the dealer for A1 Service – oil change, filter, and tire rotation. They recommended rear differential fluid service. I declined the service. Does this service seem premature at 23,000 miles?
A. Acura, like many vehicles today, uses indicator-based maintenance reminders rather than maintenance based on just time or mileage. Service A-1 is an oil change and tire check. Differential fluid replacement is maintenance sub-item 6. Depending on how the vehicle is driven, this could be at 30,000 miles or as high as 90,000 miles. My suggestion is to follow the maintenance reminder.
Q. I am working on a 1995 Jeep Grand Cherokee. It is a very nice vehicle with a 4.0-liter engine and 118,000 miles. We are having issues with the heat. In the shop the heat seems to work ok, but when driving it loses heat. The temperature gauge acts very erratically. In the past year we have replaced the heater core and radiator due to leaking. Since this issue started, I have replaced the thermostat, water pump, and fan clutch. Both heater hoses get good and hot to the touch. The system has been flushed out as well. Any suggestions?
A. This sounds like a classic head gasket leak. As the head gasket leaks, even a small amount, the system will get air-bound and block the flow of coolant to the heater core. At this point, try to find someone with an exhaust gas analyzer or purchase a "block-check" kit. Either method is effective at finding partially burned hydrocarbons in the cooling system. A positive result will likely result in replacing the cylinder head gasket.
Q. I was recently chatting with the owner of a Cadillac Escalade and asked how much it cost. I was shocked when he told me it was just over $115,000. Why does someone need a car that expensive, and are they worth it?
A. I recently road tested a Lincoln Navigator Black Label edition. It was a beautiful vehicle, rode smoothly, and had infinitely adjustable seats. The infotainment system's sound quality and display were much better than anything in my house, and this vehicle was also priced well over $100,000. The people who buy luxury vehicles are likely the same who will buy a Rolex watch when a Timex may actually keep better time. Are these cars worth it? To the owners, yes. As an investment, no. Most cars lose value. It has been reported that most luxury vehicles can lose around 40 to 50 percent of their original value in the first five years of ownership.
Q. How long should windshield wiper blades last? It seems like I replace them every nine months.
A. Generally, you can get at least a year out of a set of quality wiper blades. To extend the life of the blades, clean them periodically with a soft cloth and alcohol. I have also found that bargain priced wiper blades skip, chatter, and are not worth the money.
John Paul is AAA Northeast's Car Doctor. He has over 40 years of experience in the automotive business and is an ASE-certified master technician. E-mail your Car Doctor question to [email protected] Listen to the Car Doctor podcast at johnfpaul.podbean.com.
Newsletter Signup
Stay up to date on all the latest news from Boston.com