Cars
Why did one of my car's power window switches stop working?
John Paul, AAA Northeast's Car Doctor, answers a question from a reader with power window problems.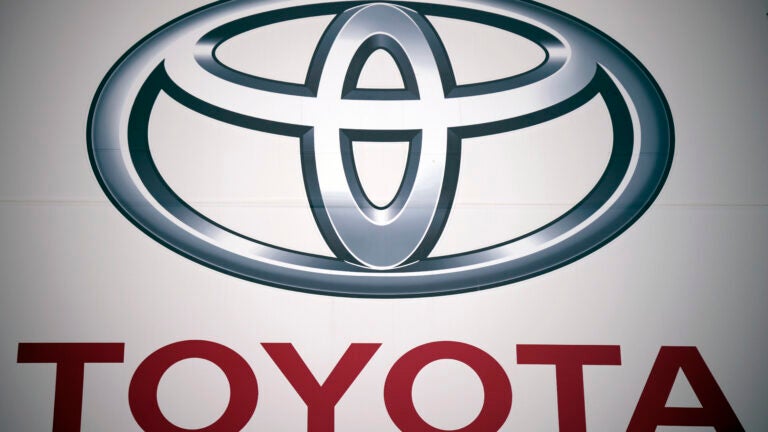 Q. The power window switch on the passenger side of my 2014 Toyota Avalon isn't working, but the switch on the driver's side with all four is working fine. Is this a sensor or something else?
A. The switch communicates through a computer network to the car's main computer. The issue could simply be a faulty switch, but it could also be a communications problem to the computer. This can be checked with a professional level bi-directional scan tool that can read the window commands and also command the window to move.
Q. Can you tell me how much it costs to replace both front wheel bearings on a 2009 Nissan Murano SL with all-wheel drive? The prices seem to vary, and I want to make sure I'm not getting taken advantage of.
A. The wheel bearings are actually part of the front hub assembly. The bearing and hub have a retail cost of approximately $230 each. The labor to replace the hubs, depending on shop labor fees, is about $300 (about two hours at $150 per hour). You could save a little money with an aftermarket part, but be aware part quality can vary greatly. Once the repair is performed the vehicle should have a wheel alignment to prevent tire wear.
Q. My daughter has a 2004 Hyundai Elantra. About two months ago, the alternator was failing in heavy rain. This triggered the battery icon and the check-engine light to come on. I've replaced the alternator, but the check-engine light still appears. The diagnostic code is PO456, indicating a very small emission leak. I would like to know if alternator issues can create and store a false code in a car computer.
A. The most common reasons that a 2004 Hyundai Elantra has code PO456 are most of the items you have changed. The gas cap is most common, followed by the EVAP canister, vent solenoid, then the purge solenoid, then a leaking fuel filler neck, leaking evaporative emissions lines, and in a very few instances the fuel pump was the issue. At this point, the best thing to do is find a shop that can "smoke test" the evaporative emissions system to look for a leak. At nearly 20 years old it is entirely possible the fuel filler could be the source of the leak.
Q. Why does AAA and other places charge to keep your old battery when they put in a new one?
A. All battery retailers have a battery "core" charge. In reality, the core charge is a recycling fee, in some cases legally required for the sale of car batteries. These recycling fees and deposit refund programs help encourage people to properly dispose of old car batteries by returning them to retailers or manufacturers who can dispose of them for you. Several years back we had a battery round up-where we asked AAA members to bring us their old batteries, and we got hundreds that were sitting in basements, garages, backyards, and fields. The core charge is built into the battery cost. The old battery is palletized and shipped back to a recycler, and about 98 percent of old battery material can be processed and reused to make new batteries, limiting the impact on natural resources.
Q. I have a 2010 Toyota Camry with 142,000 miles. Two months ago, the car just shut off while underway. The local mechanic put in a new aftermarket fuel pump and it was running very well, for a while. After another month it stopped and wouldn't start. I towed the car to another mechanic. He said the fuel pump was not good so he changed to a Toyota fuel pump. It ran well for another two weeks, and now after driving for 10 minutes it shuts off again. I am guessing that maybe it is time to change the spark plugs and ignition coil. What would you do?
A. Since the fuel pump at least temporarily solved the issue, I would look in this general direction. At this point any diagnosis should start with a thorough visual inspection, followed by a complete scan of the computer system. Since the engine stops running after 10 minutes, the shop should hook up their diagnostic equipment and monitor the data, up until the engine stops running. Could it be an ignition coil? Perhaps, but to avoid guessing, some additional diagnostic time is necessary to find the actual problem.
John Paul is AAA Northeast's Car Doctor. He has over 40 years of experience in the automotive business and is an ASE-certified master technician. E-mail your Car Doctor question to [email protected]. Listen to the Car Doctor podcast at johnfpaul.podbean.com.
Newsletter Signup
Stay up to date on all the latest news from Boston.com