Commute
The Tobin Bridge will be under construction through 2020. Here's how traffic is impacted this year.
MassDOT will no longer implement a permanent lane closure on the lower deck (Route 1 northbound).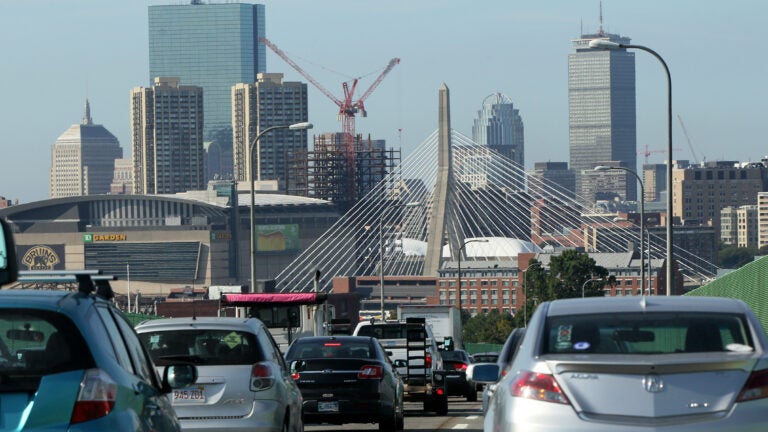 After initially planning on permanent Route 1 lane closures during a years-long Tobin Bridge construction project, the Massachusetts Department of Transportation has changed its plans.
"The sequence of work and corresponding impacts have been updated to better accommodate and optimize travel throughout the region," MassDOT spokesman Patrick Marvin said Friday in a news release.
MassDOT will no longer implement a permanent lane closure on the lower deck (Route 1 northbound). Instead, starting Sunday, April 22, three adjusted lanes will be in place on the bridge during peak commute hours, and the department will now implement off-peak lane closures, too.
New England's largest bridge, opened in 1950, carries Route 1 over the Mystic River between Charlestown and Chelsea. Look out for various travel changes as the project moves through its phases between now and 2020.
Here are the impacts for this construction season, via MassDOT:
The following lane closures will begin on Sunday, April 22:
Route 1 northbound (lower deck) and Route 1 southbound (upper deck) will be temporarily closed during off-peak hours from April 22 through November.
The following closures will begin soon:
The Everett Avenue on-ramp will be closed for approximately one month starting in May.
The Beacon Street off-ramp will be closed two months beginning this summer. 
The Fourth Street off-ramp will be closed for one month starting in 2019.
No more than one ramp will be closed at a time, according to MassDOT.
The multi-faceted, $41.6 million Tobin Bridge Repair Project will be completed at the end of 2020. Lane closures and other traffic impacts will happen during 2018, 2019, and 2020.
Work includes steel repairs and concrete deck work to the bridge's upper and lower decks, as well as waterproofing, resurfacing, installing pavement markings on the bridge, and other operations.
"Before heading out onto the roadways, people should consider public transportation options and check tools such as mass511.com, our GoTime travel app, and other navigational apps to reach their destination in a timely and efficient manner," said Highway Administrator Jonathan Gulliver in a press release.