How To
What's the best plan for changing the power steering fluid in an older vehicle?
John Paul, AAA Northeast's Car Doctor, answers a question from a reader preparing to do maintenance on his 2005 SUV.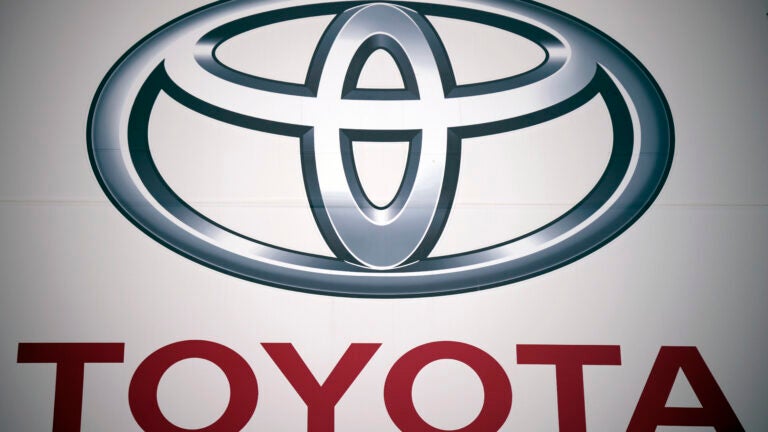 Q. I plan to change the power steering fluid in my 2005 Toyota Highlander, which, in 2005, called for Dextron II. Are Dextron III, IV, and Dextron/Mercron are all okay and interchangeable? I also plan to raise the front wheels off the ground, run a clear hose from the power steering return line, into a bucket, and plug off the fluid return on the bottle and as I pour in new fluid. My grandson will turn the steering wheel, full left and right to push out all the old fluid. Will it help any if the engine is running and the power steering pump is running?
A. Dextron IV is backwards compatible to the old Dextron ll that is no longer made and was the recommendation in 2005. As for flushing the system, your idea should work out fine. The clear hose is a great idea since you can see when the old fluid is out of the system. The issue with running the engine is that you may not be able to fill the power steering reservoir fast enough and risk running the pump without fluid.
Q. This may be a chicken-or-egg question. I am considering an electric car – perhaps this year – but I'm curious about home charging. Is there a system you can recommend?
A. I have not made the commitment to home charging, but readers tell me they are happy with the Juice Box EVSE (electric vehicle supply equipment), which are available in 32 and 48 ampere units. Sometime back I had Shawn Mclaughlin, CEO of www.emporiaenergy.com, on my radio program. Emporia has a very reasonably priced 48 ampere unit that is certainly worth looking at. In addition, Chevrolet will cover standard installation of a Level 2 charging outlet for eligible customers who purchase or lease a 2022 or 2023 Bolt EUV or Bolt EV.
Q. My daughter, who will be entering high school next year, was accepted into a local vocational school. She loves tinkering and was considering mechanics as one possibility. Is there still as much of a need, and with the increase in electric cars in the future will there be more mechanics needed or fewer? And what about being a girl in the trades?
A. There will be a steady need for good automotive technicians. One reason is many technicians today are nearing retirement, and every shop owner I talk with is looking for qualified people. Recently I met two young women, one who started a Model T restoration shop, but now has transitioned into working on the legal side of vehicle manufacturing helping research patents. The other runs a body shop office. Several weeks back I interviewed a young woman on my radio program who rebuilds carburetors (https://rileysrebuilds.myshopify.com). The business has grown virally, and she now has three other women who work with her. My suggestion is have her look at a couple of trades while she is in the exploratory stage and see what she likes.
Q. Should I buy back my 2020 Genesis G80? I understand there is a class action lawsuit with this year and model Genesis due to an issue with the failure of the ABS module that could cause engine fire or loss of ABS.
A. Hyundai recalled certain 2015-2016 Genesis and 2017-2020 Genesis G80 vehicles. The Anti-Lock Brake System (ABS) module could malfunction and short circuit. What appears to be at least a partial fix is that the fuse module for the system is replaced. At this point if it were my car, I would call Hyundai customer service at 1-855-371-9460 to see if this is the full extent of the recall. If the recall is complete, and you like the car (they are genuinely nice vehicles) I would buy it.
Q. Can I really make my car more powerful and fuel efficient with a computer device I buy online? I saw one for my RAM truck and it promised more horsepower and a method to permanently disable the start-stop function. Do they work?
A. The factory tunes the vehicle for a balance of low tailpipe emissions, all-around performance, and drivetrain longevity. Yes, you can reflash or change the "tune" of the engine to maximize performance, but it is also possible that over time, depending on how the truck is driven, you could also shorten the engine life. The other issue is whether the EPA considers this to be tampering, and in some cases the answer would be yes.
John Paul is AAA Northeast's Car Doctor. He has over 40 years of experience in the automotive business and is an ASE-certified master technician. E-mail your Car Doctor question to [email protected]. Listen to the Car Doctor podcast at johnfpaul.podbean.com.
Newsletter Signup
Stay up to date on all the latest news from Boston.com