How To
Should I upgrade to a turbocharged hybrid SUV?
John Paul, AAA Northeast's Car Doctor, answers a question from a reader considering a new SUV purchase.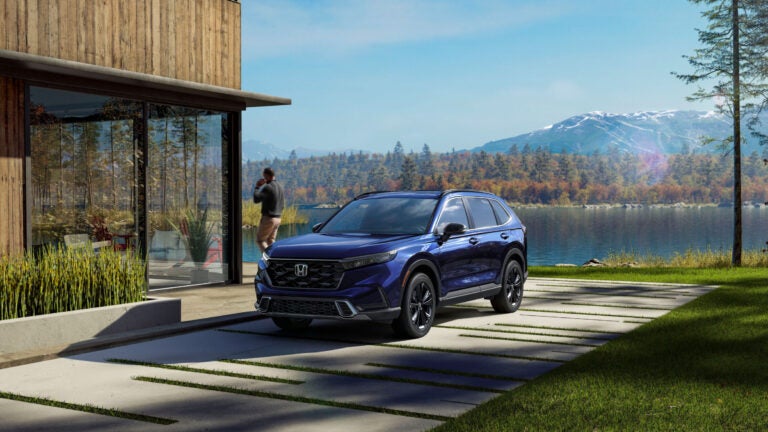 Q. I have a 2015 Honda CR-V Touring edition and love it. This year the CR-V Touring edition is available as a turbocharged hybrid. Has there been any feedback because of these changes?
A. I recently road evaluated the Honda CR-V and what is interesting is Honda does not actually promote the hybrid other than it is in the higher trim levels. The lower trim levels use a 1.5-liter turbocharged engine whereas the two (soon to be three) higher trim levels use a two-motor hybrid system that features an updated 2.0-liter DOHC four-cylinder Atkinson-cycle engine. Fuel economy during my road test was about 38 miles per gallon. Improved over your last CR-V, among other things are increased rear seat room and a quieter ride with less road noise. Things I still do not like are the infotainment system is fussy and distracting, and due to the hybrid battery, there is no spare tire. But overall, the CR-V is a particularly good vehicle and easy to recommend.
Q. I am thinking about a new car. My current car is a Toyota RAV4 and I found a local Subaru dealer who, unlike some other dealers, is not marking up their cars due to "supply chain" issues. What are your thoughts on the Subaru Outback or the Forester?
A. Subaru vehicles have just gotten better over the years, (yes there were battery problems) but I believe because the basics haven't changed dramatically. The incremental improvements have made for a better vehicle. Of the two vehicles, I prefer the Forester. The standard 2.5-liter engine does a respectable job. That same engine strains a bit in the bigger Outback (the turbo- engine would be a better choice). Both vehicles have great standard safety features with the Forester returning a bit better fuel economy. Either car would be an excellent choice.
Q. I have a key fob that I want to program for my Hyundai Santa-Fe. It is a used car that I purchased, and it only has one fob, and I found an aftermarket fob on-line for $50. The dealer wants to charge me $250 to program it and $500 if I buy the fob from them. They told me that they do not normally program aftermarket fobs. I have been looking on-line and found a scan tool, from XTOOL, the model is D8 which, if I program two keys, would pay for the tool. Any thoughts on this tool?
A. All I know about this tool is what I have seen online, and it certainly appears to offer a lot of features for a relatively low price. For consumer level scan tools, I like the tools from Innova as well as their Repair Solutions2 companion app. Although at this time I do not believe they have a tool that can program key-fobs. Shop owners tell me that they like the Launch and Autel, bi-directional scan tools, in addition to their traditional scan tools from OTC or Snap-On. I hope to be testing the Xtool scanner in the near future. Readers, have you used the Xtool scan tool and what do you think? Email me at [email protected]
Q. On my 2005 Toyota Highlander with 112,000 miles I noticed the AC compressor was running rather short. It would cycle on for about seven seconds and then off. So, I took out the radiator and blew out the AC condenser fins. The fins were not very dirty, but when I used the AC again, the compressor stayed on for about 14 seconds, so I think it did some good. For the past 18 years I have noticed that when I turn off the AC compressor, the site glass runs solid, which the Toyota repair manual says means the system is overcharged. I have never added freon. This is the way it was made. I have had no repairs on the AC system, and it still works fine.
A. Just like a home AC system, if the condenser is dirty and the fins are plugged up, the system will not cool properly. Still cycling every 14 seconds is a bit quick, even after the system has reached the proper cabin temperature. But if the car is cool and you are comfortable, call it a win.
John Paul is AAA Northeast's Car Doctor. He has over 40 years of experience in the automotive business and is an ASE-certified master technician. E-mail your Car Doctor question to [email protected]. Listen to the Car Doctor podcast at johnfpaul.podbean.com.
Newsletter Signup
Stay up to date on all the latest news from Boston.com