How To
What's causing my vehicle to overheat?
John Paul, AAA Northeast's Car Doctor, answers a question from a reader whose older vehicle has begun overheating.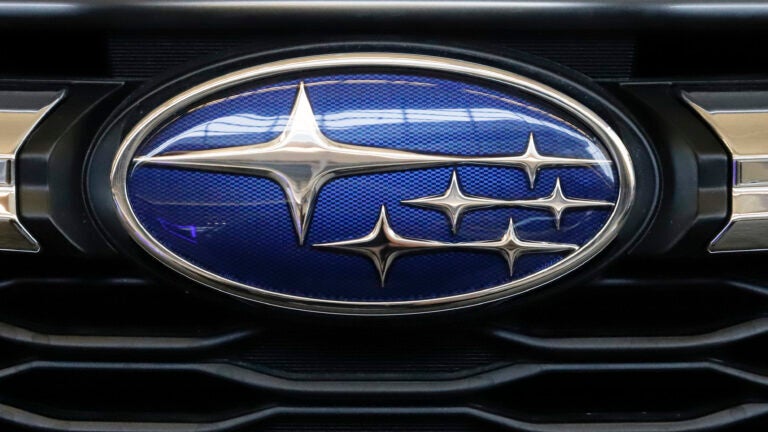 Q. My 2012 Subaru is overheating. What could be wrong?
A. You need to start with the basics of engine cooling. I would first check the coolant level, then the operation of the cooling fan, overall radiator condition, and the engine thermostat. It could be any one of those or a combination of several. If the coolant level is low, then the issue could be an external leak, the radiator hose, the radiator itself, or an internal leak caused by a cylinder head gasket. Driving with an engine that overheats will certainly cause serious and expensive engine problems.
Q. When I put gas in the tank of my 20-year-old Toyota RAV4, it only takes three gallons then shuts off. When I try to add more fuel, it takes a little more, then shuts off again. I am only able to add five gallons. Any idea what would cause this? I obviously do not want to put a lot of money into it since it is 20 years old.
A. There is a vent for the gas tank, and it can clog with mud or even spider webs. The vent allows the tank to breathe when you are filling up. This is pretty common, and if it is just clogged, it should cost little to repair.
Q. You recently gave me some advice on repairing my car which had been at the dealer and at my neighborhood repair shop. You diagnosed the problem as a possible faulty battery. The local shop checked and cleaned the connections, and ultimately replaced the battery. There have been no problems since. You are amazing.
A. Not really, but thank you. Perhaps just tell my wife! When I look for solutions to problems, I try not to jump to conclusions. I will also look for manufacturer's technical service bulletins and will do an online search for similar problems before formulating any conclusions.
Q. I am considering buying a 13-year-old Chrysler Sebring convertible. The car has only 65,000 miles and looks rather good. Visually, the paint is in faded condition, but there is no rust. The tires and brakes are new. The seller did tell me the check engine light is on, and the last time they put the top down it got stuck coming back up. What do you think?
A. I certainly would have a shop try to do a little more diagnostic work on the car to determine the issues before you buy this car. I was recently testing out the XTOOL D8 scan tool on a similar car. I was shocked to see a page of fault codes. There were several misfire codes with the engine. Although it could have been as simple as a faulty spark, plug, coil, or fuel injector, you don't know until you look. On this car, the top also had six fault codes. Now I did not go any further but if my neighbor were selling their Sebring, it would have to be a particularly good deal to take a chance.
Q. I had trouble trying to purchase a superior quality (A.C. Delco) five-year guarantee battery for a 2004 Toyota Corolla today. At two of my go-to auto parts stores, I was told they only have 18-month warranty batteries. Just wondering if the five-year guaranteed batteries have gone out of favor for some reason.
A. Perhaps it may have been an inventory issue at the local stores. As an example, our AAA batteries are warrantied for three years and then prorated for another two years, so five years in total. I checked quickly on AAA.com and a battery is $180 installed at your house. Also, if you wanted to do it yourself, some NAPA stores also sell AAA batteries.
Q. Thirty days ago, I purchased a 2023 Toyota Corolla Cross. While stopped at a red light, using my intermittent window wipers, the car died. There was a message on the dash saying low power. I restarted the car. Still at the red light, it happened again. I went online and found out that this is a known problem and there is no fix for it yet. Today I went to a Toyota service center, and was told by a service manager, that yes, this is a known problem, and I will receive a call when this problem can be solved. He had no timeline. In the meantime, he showed me how to disengage the automatic on-off starter which he says will solve the problem. This feature must be disengaged every time I start the car. What angers me is that this is a known issue, and nobody told me about it. Do I have any options as this is a brand-new car, and I do not think I would have purchased the car, had I known about this issue.
A. Yes, I have heard of this problem, and until there is a software update from Toyota the only fix is to disable the start-stop function on each trip. For whatever reason, when the wipers cycle, the voltage drops low enough that the engine will not restart. Again, disabling the start-stop function is an inconvenient but safe temporary fix. Once the vehicle is moving the system is completely bypassed and will not cause the engine to shut off.
John Paul is AAA Northeast's Car Doctor. He has over 40 years of experience in the automotive business and is an ASE-certified master technician. E-mail your Car Doctor question to [email protected]. Listen to the Car Doctor podcast at johnfpaul.podbean.com.
Newsletter Signup
Stay up to date on all the latest news from Boston.com