News and Reviews
Remembering Tom Magliozzi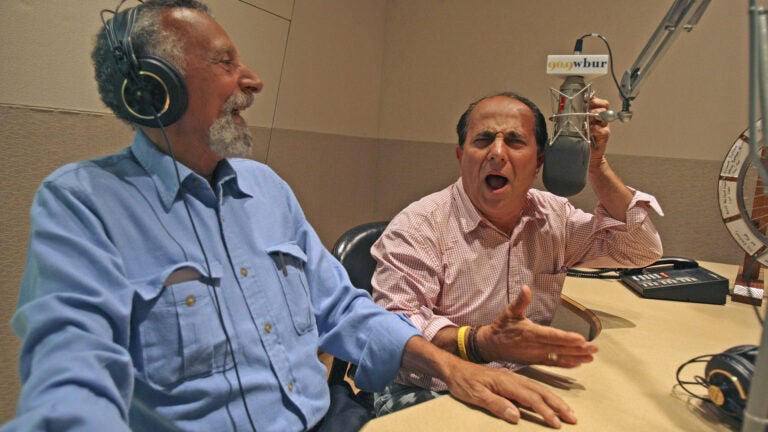 Public radio host Tom Magliozzi, who co-hosted NPR's popular "Car Talk'' program, died Monday morning of complications from Alzheimer's disease. He was 77.
"Whoever said 'Never meet your heroes' never met Tom Magliozzi,'' said Craig Fitzgerald president of the New England Motor Press Association in a statement. "He was one of the kindest, most welcoming, unpretentious people I ever met.''
On a more personal note, Fitzgerald told Boston.com that he and his father were huge fans of Magliozzi's radio show, which he first tuned into at age 11 or 12.
"Listening to it at that time was like being the first guy to know about 'Saturday Night Live,' said Fitzgerald. "It was awesome.''
His father has since passed away, but Fitzgerald said "Car Talk'' still evokes powerful memories for him.
"My dad died in 1995, but every single time I listened to Tom and Ray in the almost 20 years since, it always made me think of him and the laughs we had listening,'' he said.
Magliozzi hosted "Car Talk'' along with his brother Ray Magliozzi, and the pair were known as "Click and Clack, the Tappet Brothers.'' The show was packed with the siblings' humorous banter, but also practical advice from folks who needed auto advice.
John "Bugsy'' Lawlor was the technical advisor for "Car Talk'' for more than 20 years, and knew Magliozzi for just as long. He described the Magliozzis as an inviting, tight-knit group who were exactly the same in real life as they were on the air.
"He had the best job of all making people laugh" said an emotional Lawlor. "Everyone is a member of the family. They're very unique people. I was really blessed to know Tommy.''
Magliozzi was also a notorious practical joker according to Lawlor. Many years ago, when the group was leaving for a conference in Texas they decided to prank their hapless producer Doug "Dougie'' Berman by convincing him that the group accidentally got on the wrong plane and ended up in Florida.
"We got to the hotel [in Texas] and told the people at the front desk to tell anyone who asks that we're not checked in,'' said Lawlor. "Dougie walked in thinking he would have to go on for us. Then he turned around and there we were wearing sombreros. Dougie just cracked up laughing.''
Such was the nature of their relationship, said Lawlor. "No one got hurt, but we tortured each other,'' he said.
Berman, the executive producer for "Car Talk'' on WBUR, said in a statement:
"Tom was the most buoyant, engaging, brilliant and funny person I've ever had the pleasure of working with. I know many of you feel the same way. The legacy he and his brother leave us, Car Talk, has changed radio broadcasting, and has had a life-altering affect on millions and millions of listeners over several generations—many who have never met Tom, but feel like he's a close friend.''
According to Berman, the Magliozzi family is requesting people make donations to Alzheimer's Association or to their favorite public radio station in lieu of flowers.