News and Reviews
What Can Replace My Land Rover Discovery?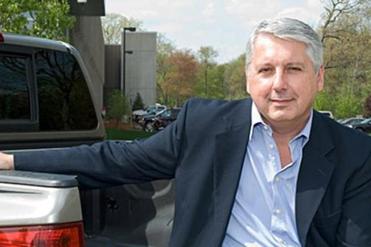 Q. Our 2004 Land Rover Discovery HSE is starting to run and look a bit rough. I'm hoping to just swap it out with something smaller, better mpg, and less maintenance. We use the Discovery mostly for in town errands, but take four trips to backwoods Quebec a year.
A. A small all-wheel-drive vehicle like a Subaru Outback or Honda CR-V should be able to meet all of your needs. Both of these vehicles get decent fuel economy, offer versatile interior space and can handle a surprising amount of off-road travel.
Q. I have a fantasy question for you; if you were shopping for a luxury coupe and had a $175,000 budget what would you buy? For me it would be a Bentley but I'm curious what you would pick?
A. In this category there are no bad choices, it really depends on what you like. The Bentley is certainly a good choice with it high-profile looks and fantastic performance. For me I prefer the more subtle look of the Mercedes Benz S550. The performance is great as is the ride and handling. During my test drive of a recent S550, I enjoyed the high-tech features such as the night vision camera, great infotainment system, and sumptuous interior as well as the excellent driving position. In addition with the $50,000 savings over the Bentley I could buy a nice little boat for summer fun.
Q. What modern hybrid car would you recommend to replace my very dependable Lincoln Town Car? I enjoy the smooth cushiony ride of the Town Car but would like better gas mileage and improved traction in the snow.
A. I would take a look at the Toyota Avalon hybrid and the Lincoln MKZ hybrid. The Avalon is larger and had a bit softer ride. The MKZ is more of a personal size Lincoln with a great look and a slightly sporty feel.
Q. What's a good car for city parking, highway commuting, and family safety? We are a family of four with two young kids, so we want a car that's pretty safe. We live in a busy part of Boston where we park on the street, so we like a small car that's easy to park. I want to get a secondhand car that will be pretty easy to maintain in the $12-$15,000 range. So: what do you recommend for a small car?
A. I would take a look at the Mazda5; it is best described as a mini-minivan. They are reliable, easy to park, have a versatile/flexible interior and decent fuel mileage.
Q. My 2003 Hyundai Elantra is having a gas tank problem. It started a couple of months ago, where the self-service pump would automatically shut off after every few seconds. The first time it happened, I thought the problem was with the pump, but of course it continued to happen at any pump at any station. The process of filling the tank is excruciatingly slow; do you have any idea on what could be wrong?
A. The problem is most likely related to gas tank vent system. Many vehicles have problems with spiders building nests in the vent valve assembly which makes it difficult to fill the fuel tank. The other possibility is the evaporative emissions canister has failed and the charcoal pellets are blocking the vent line.
Q. I am thinking about getting LED 9005 headlight bulbs, for my car. The reviews on the internet have not been very good on these bulbs. I would like something with more light output, like the 9005 100 watt bulbs. Do you have any info on the light output, for the LED 9005 bulbs?
A. Performing headlight conversion can be a tricky thing to do. The best conversions are more than just a bulb replacement, with some even having a cooling fan to extend bulb life. The other issue is that any headlight system does not meet SAE (Society of Automotive Engineers) or DOT (Department of Transportation) standards will fail the annual state motor vehicle inspection. My opinion is to stay with a headlight bulb designed for your car.