News and Reviews
Car Apps to Connect to Your Apple Watch
Whenever it gets here, Apple's latest toy may change how we interact with our cars.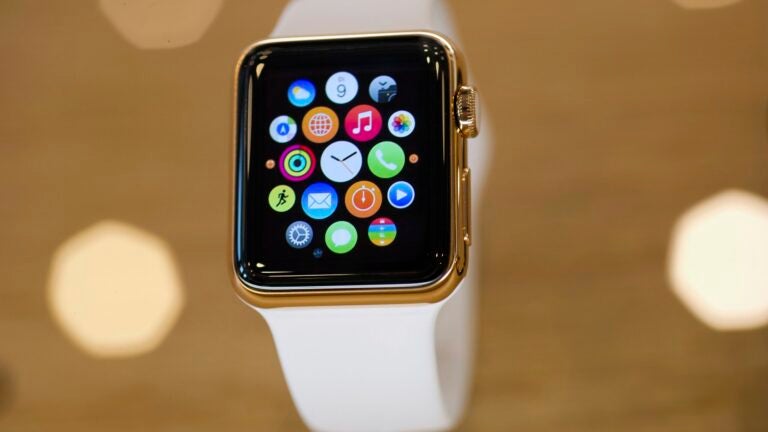 Apparently, Apple fans may have to wait a little longer to get their hands (er, wrists) on the company's latest toy, the Apple Watch.
In a memo to employees, Apple's head of retail, Angela Ahrendts, said the Apple Watch will not be available in stores on April 24 as originally planned. However, customers who pre-ordered the Apple Watch online will still get their deliveries as scheduled.
At this point it looks like the Apple Watch will be available in stores as early as June. Apple has removed the April 24, 2015 release date from its website.
But once the wait is over, the Apple Watch will offer several automotive apps for users. Here's how Apple's newest product may change how we interact with our cars.
Automatic
Automatic is a connected car device that plugs into your car's diagnostic port underneath the steering wheel. Once linked up, the device can record the mileage from your trips, measure your fuel economy, diagnose the car's mechanical problems, send audio alerts to correct poor driving habits, and, of course, locate your vehicle if you park in an unfamiliar neighborhood.
According to Automatic's Head of Marketing Ljuba Miljkovic, the Automatic Apple Watch app will help drivers with two key functions: locating a car and tracking business trips.
"Our designers and engineers were so excited about the Apple Watch, that they decided to come in on a weekend to begin working on it,'' said Miljkovic in an email to Boston.com. "Since then, this project has gained momentum within the company and in the press and we can't wait to release it.''
To help motorists find their vehicles the Automatic watch app records when a connected car's ignition is switched off and records the location on a map. To find the car, users can swipe the Apple Watch face to locate their car on an Automatic map.
Besides helping owners find a misplaced car, Automatic's watch app also allows users to expense work-related trips through expense recording service Concur. The app offers users the option to record a trip's mileage as business-related and import it from the app for reimbursements or tax deductions.
BMW
The first official automaker app for the Apple Watch comes from BMW.
"BMW was the first company to integrate an iPod into a vehicle,'' BMW spokesperson Dave Buchko said in a phone interview with Boston.com. "Later, we were the first to integrate an iPhone where you can operate certain functions and apps…This is a natural progression with the latest Apple product offering integration with BMW.''
The BMW i Remote app will only work with BMW's all-electric i3 and plug-in hybrid i8 models. With the watch app, users can check to see if the car is fully charged and make sure the doors are locked. The app can also honk the horn and flash the headlights if needed.
Buchko said the app can't start a BMW i3 or i8 remotely, but the app can command the car to "pre-condition'' the car's battery to warm up if it's cold outside. It can also warm up the car's interior from a distance.
The BMW watch app also offers some important location services for drivers. The app can locate nearby charging stations, which is particularly important for owners of the all-electric i3 model. The app also has a map feature that can offer an owner step-by-step directions to help them find their car if they park in an unfamiliar area.
Uber
Even ride-sharing service Uber will have an Apple Watch app. Akhilesh Gupta, engineering manager for Apple Watch at Uber, said the app will "complement'' the traditional smartphone app by allowing users to quickly request a ride and track its arrival time.
"With Uber available on Apple Watch, requesting a ride will be even closer to a user's fingertips,'' said Gupta in an email. "Quick information about the [estimated time of arrival] and the progress of your Uber on the map is now just a glance away.''
Gupta said the app will also inform users when their driver arrives. It will provide the make and model of the car as well as the license plate.
But not all Uber services will be available through the Apple Watch app. While it can be used to hail an UberX ride, Gupta says the watch app cannot be used on the company's car-pooling service UberPool or its food-delivery service UberEats.