News and Reviews
Why Americans buy bigger cars than the rest of the world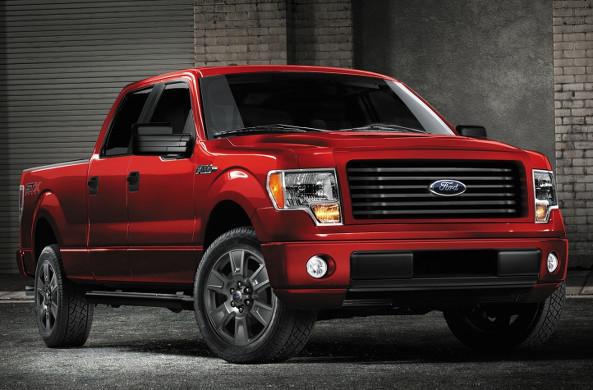 Americans appear to have a big appetite for bigger cars.
According to data from IHS Automotive, larger vehicles accounted for 63 percent of total US sales in 2013. Meanwhile, large vehicles only accounted for 25.4 percent of all vehicles sold outside the US during the same year.
IHS Automotive also found 88 percent of all pickups sold in the US in 2013 were full-size models. Overseas that rate shrank considerably to 17.7 percent. In the SUV segment, more than half (54.4 percent) of all SUVs sold in the US in 2013 were on the larger side. In non-US markets, larger options made up 36.5 percent of all SUVs sold in 2013.
George Kennedy, a car critic and managing editor for BoldRide, says America's interest in bigger cars dates back to when the U.S. and its allies declared victory in World War II.
"Following World War II there was this feeling of American [pride] and our cars got very large,'' said Kennedy. "While that's more or less gone away from sedans…there's still a gung-ho mentality with truck buyers.''
Kennedy says while lots of larger pickup trucks are owned by consumers who need them for work, including contractors, there are just as many who use the larger vehicles to transport their families.
But Kennedy also believes Americans buy larger cars because the nation's roads and highway system have grown large enough to accommodate them, which isn't always the case overseas.
"In Europe and other areas there are very old infrastructure and small streets in five- to seven-hundred-year-old cities,'' said Kennedy. "It's difficult for larger vehicles to get around.''
"But America's interstate is large and extensive and lends itself to larger vehicles,'' said Kennedy.
Of course there are some foreign cars that aren't available in America, either.
Foreign cars you can't buy in America.
[bdc-gallery id="1422140″]