News and Reviews
Men, women have big differences in car color preferences
A new study shows men are growing fonder of brighter car colors, while women opt for traditional tones.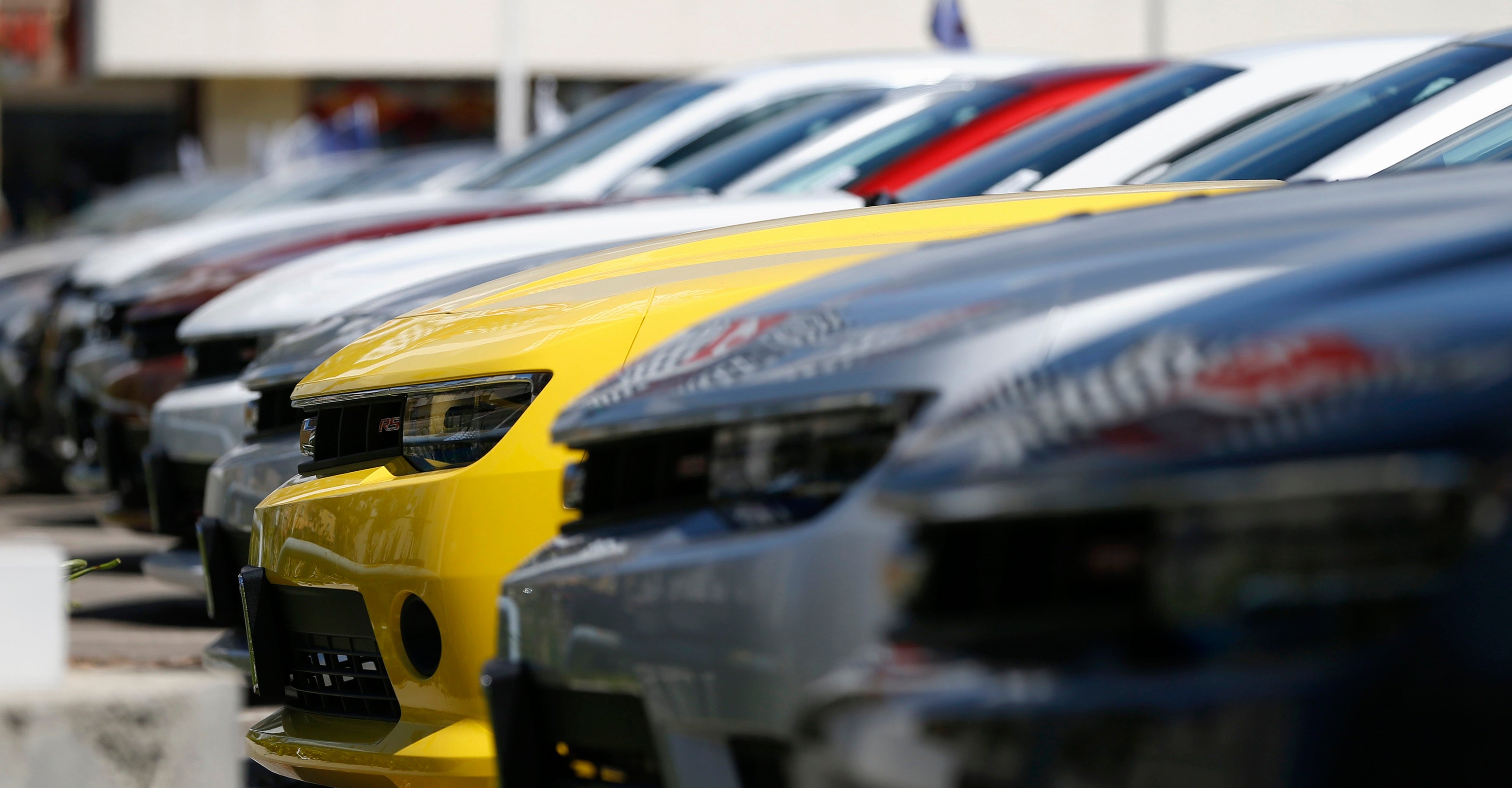 Men are growing more and more interested in brighter, "nontraditional'' car colors while women continue to opt for traditional, neutral colors, according to a new report.
The study, conducted by car research company iSeeCars, found men are 25 percent more likely to choose orange as their top car color than women. After orange, men prefer brown (9.8 percent more than women) and yellow (6.3 percent more than women) on their cars.
The study also found women are 11.2 percent more likely to prefer gold-colored cars than men. After gold, women prefer silver (7.1 percent more than men) followed by beige (5.6 percent more than men).
iSeeCars's research indicates men's interest in orange cars more than doubled from 2013 to 2014, while their interest in yellow cars more than tripled.
"Orange is the new hot car color when it comes to men's preferences,'' said iSeeCars CEO Phong Ly in a statement. "The most popular car colors—black, white, and silver—didn't change dramatically, but what's striking is how much more interest men have for the nontraditional colors now.''
Story continues after gallery
What does your car color say about you?
[bdc-gallery id="1427628″]
In a phone interview with Boston.com, Ly pointed out that the shifts in preferences can be linked to car manufacturers expanding their color options in certain auto segments. Ly said luxury and muscle cars segments – vehicle classes that typically draw more male buyers than female – has seen its color palette expand dramatically by 73 percent.
"Manufacturers huddle every year to think about how can we drive demand for the segment for the customer base we're going for,'' said Ly. "In this particular case, the color forecasters have gotten it right because we're seeing an increase in the market share of these colors.''
Women's color preferences changed significantly this year, with gold jumping from its 2013 rank of third to first in 2014. Silver dropped from first to second, while preferences moved away from brown, allowing beige to come in third place
"If you look at the minivan segment, the popularity of beige actually went up by 25 percent,'' said Ly. "Minivans tend to be popular with women.''
The study also shows men have more preferred colors than women. Men have a stronger preference than women for nine colors in 2014, while in 2013 they preferred only six more strongly than women. Meanwhile women only prefer three colors more than men.
The study could also indicate what your color options may be when you're ready to buy a new car.
"Analyzing the shifts in consumers' color preferences can signal where the industry will head in terms of future car color options,'' said Ly.
The Woburn-based car research company looked at more than 25 million used car listings and over 200,000 car inquiries to determine how men's and women's car color tastes changed from 2013 to 2014.