News and Reviews
Do Hondas have a hesitation problem?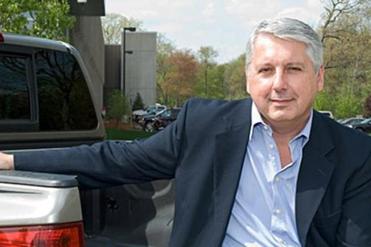 Q. I am going to be purchasing a new car. I wanted to buy the Honda Accord but have heard two people tell me that they have a Honda CR-V and have problems with hesitation when trying to accelerate they describe the condition as dangerous. Are you aware of this problem? Does this apply to the Honda Accord as well as the CR-V?
A. Recently I did receive an email from a reader with a CR-V who noted three times in less than a week they noticed a hesitation. In the last couple of weeks I did hear from other readers who had similar experiences in other Honda products as well. In the past six months I have road tested both he the Honda CR-V and the Accord and never experienced a problem with hesitation. One possible reason for this may be drivers who "left-foot'' brake. Today's computer controlled cars can have issues if you have one foot on the accelerator and the other foot resting on the brake pedal.
Q. I bought a new Ford Ranger in 1998 and now we have 122,000 miles on the vehicle. We would trade it in for a new Ranger however Ford does not sell them in the USA. The problem we are having is that when you approach 40 MPH the vehicle begins to hesitate/buck/shake and does not accelerate smoothly. My mechanic said it was the rear end and had a used one put in and vehicle ran fine for several weeks, but now it is now starting to do this again. If I stay off the highway and drive under 40 MPH the vehicle drives like it is brand new- What do you recommend?
A. I would return back to the repair shop and have them take a look at the truck again. Your description sounds like a faulty torque convertor in the transmission. In case cases a faulty torque convertor will at 40 miles per hour will almost feel like driving over railroad tracks. The issue could also be an engine performance problem, the beginning of an engine misfire or even a partially clogged exhaust system or catalytic convertor. A road test with a qualified technician should help pinpoint the issue.
Q. What do you think of the Nissan Versa? I am interested in a new car and the price seems reasonable for me. What do you think of its performance and track record?
A. The Versa is small on the outside and can accommodate four adults in reasonable comfort and has a decent size trunk. It has an appealing base price, although it lacks many creature comforts at the lowest price. The performance is so-so, the ride a bit harsh and the engine is noisy. If you are looking for basic transportation to take you from point A to B the Versa is just fine. Although I would also look at the Kia Rio and Hyundai Accent which are slightly quicker, more visually appealing (at least to me) and have a longer warranty.
Q. I'm starting to see more compact SUVs on the road such as the Buick Encore and Jeep Renegade. What do you think of these vehicles and are there any that have peaked your interest?
A. These subcompact SUV/crossovers have the appeal of decent fuel economy, versatile cargo space as compared to a compact sedan, better visibility due to the taller stance and ease of getting in and out. The Renegade is certainly one of those vehicles that look interesting as does the latest from Honda the HR-V.
Q. I am planning to purchase a used car. Can you suggest a few cars that would get good gas mileage and be dependable? I prefer a small car would and don't want to spend more than $7000.
A. Historically the Toyota Corolla and Honda Civic are very good choices. They are dependable cars that are fuel efficient. I would also look at any Scion/Toyota model that appeals to you. From that point I would look at the Subaru Impreza, Mazda 3 and Ford Fiesta. No matter what car you pick have it checked out be a reputable repair shop before you buy the car.