News and Reviews
Over 100 years ago, a Massachusetts-made car became the first to climb Mt. Washington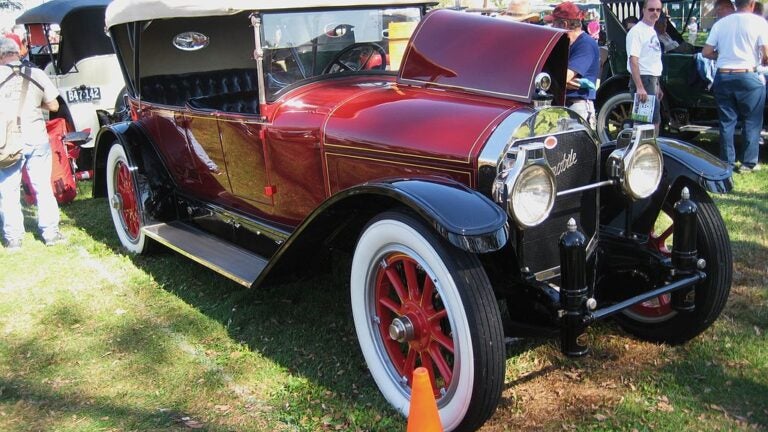 On August 31, 1899, a car made in Massachusetts reached the top of New Hampshire's Mount Washington and made automotive history.
The car was a steam-powered "locomobile'' and was the product of twin brothers and inventors, Freelan Oscar Stanley (also known as F.O.) and Francis Edgar Stanley (also known as F.E.) of Newton.
In 1897, the brothers retired on the money they had amassed running one of the most successful photography studios in New England, and F.E.'s wife began worrying about "mastering'' a bicycle. F.E. pledged to build something they could "ride in side by side.'' As the educational site MassMoments explains, the invention led to a steam-powered machine, called a locomobile, that would eventually "[zoom] around Cambridge at an unprecedented 27 miles per hour.''
Story continues after gallery
Car manufacturers once tied to Massachusetts
[bdc-gallery id="1423531″]
On August 31, 1899, F.O. and his wife Flora took the "locomobile'' that he built in Watertown up New Hampshire's Mount Washington, reaching the summit in 2 hours and 10 minutes, the first time a car had finished the roughly 8-mile trek.
While the car never exceeded five miles per hour during its journey, the trip took about half the time of one in a horse-drawn carriage. It also established Mount Washington as a vehicular proving ground and was a victory for the Massachusetts auto-manufacturing industry.
The Stanley twins produced over 200 cars between 1898 and 1999. Eventually, they would sell the rights to the locomobile.
In 1902, they formed the Stanley Motor Carriage Company where they manufactured the Stanley Steamer automobile.