News and Reviews
Bostonians crash more than twice as often as the average driver
Motorists here are 157.7 percent more likely to get in a crash than the norm.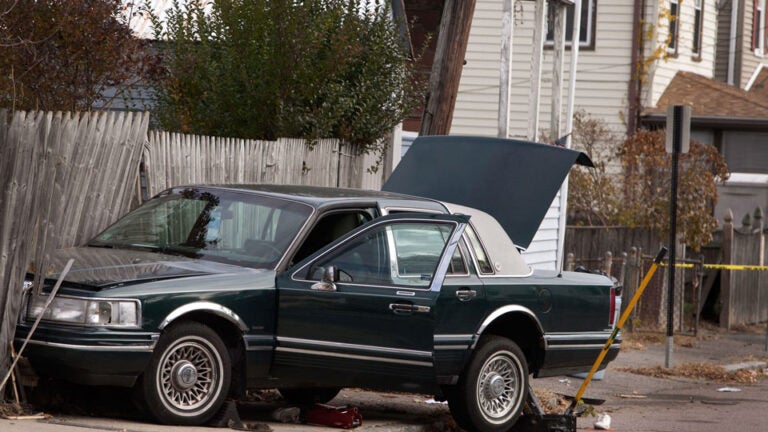 If you drive in Boston, the results of insurance company Allstate's "America's Best Driver Report'' shouldn't be too surprising: Boston drivers are the worst.
The annual ranking identified which of the 200 largest U.S. cities has the safest drivers, placing Boston at the bottom of the barrel at No. 200, down from No. 199 in 2014. The study was based on Allstate's analysis of property damage claims from the 200 largest U.S. cities over a two-year period, from January 2012 to December 2013.
While the average U.S. driver experiences a collision every 10 years, Boston drivers have an average frequency of getting in one accident about every three years. That means motorists here are 157.7 percent more likely to get in a crash.
According to the study, Massachusetts's drivers in general are pretty bad. Worcester ranked as the second most crash-prone city, and Springfield came in as the fifth worst, with drivers there 93 percent more likely than the average driver to get in a wreck.
Story continues after gallery:
The Insurance Institute for Highway Safety's top safety picks for 2015:
[bdc-gallery id="1428162″]
Why do we suck at driving so much?
Our stop-and-go traffic could be partially to blame, Forbes points out. Allstate's research found that 70 percent of vehicles involved in collisions were considered drivable, indicating that most claims resulted from relatively minor low-speed (under 35 miles per hour) collisions.
If you want to decrease your chances of getting in an accident, you might want to move to the Midwest. Kansas City motorists were named the safest, with drivers there 24.8 percent less likely than the average U.S. driver to get in a crash. Other safe cities that ranked behind Kansas City were Brownsville, Texas; Boise, Idaho; and Fort Collins, Colorado.
Forbes offered some tips for drivers to stay safe on the road: Mind the speed limit, keep an eye out for pedestrians, maintain a safe distance from traffic ahead, and look out for changing weather conditions, they advise. With a beautiful Labor Day weekend ahead, local drivers should check out which Massachusetts routes to avoid to preserve sanity (and a decent insurance rate).