News and Reviews
Mercedes-Benz made a bunch of kids miserable with toy cars that won't crash
The automaker was promoting the Brake Assist System PLUS.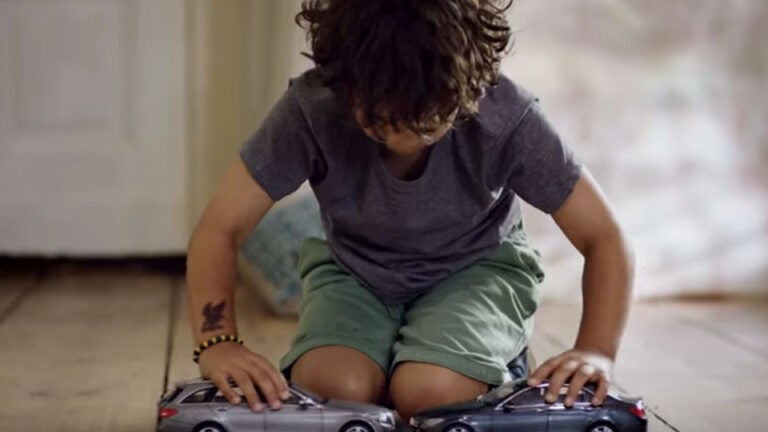 Their uncrashable toy cars may frustrate them, but the kids featured in Mercedes-Benz's new promotional video sure are adorable.
In order to endorse its latest safety feature, the Brake Assist System PLUS, Mercedes delivered toy cars equipped with super-strong magnets that prevent them from crashing into each other to families. While the kids were pretty exasperated by the toys, the gimmick does a nice job of highlighting the real safety features in some of Mercedes's new models.
[fragment number=0]
BAS PLUS works by using sensors to monitor the cars ahead and optimizing the applied brake power as soon as the driver steps on the brakes, initiating emergency braking if necessary. Though the system may not be as strong as the magnetics in the kids' toy cars, Mercedes says BAS PLUS can help drivers avoid rear-end collisions and reduce the speed of impact.
Safety features are the latest must-have technology for many drivers, and according to the Insurance Institute for Highway Safety (IIHS), the number of cars equipped with optimal crash-prevention and autobraking technology has grown significantly in the past two years. According to figures released by the institute, only 27 percent of new cars had an optional crash-prevention system in 2013. In 2015, that grew to 47 percent.
Story continues after gallery.
Cars with the most advanced safety features, according to IIHS:
[bdc-gallery id="1431357″]
Autobraking systems are also gaining popularity, with the number of vehicles equipped with optional autobraking technology growing from 16 percent of cars to 26 percent between 2013 and 2015.