News and Reviews
Is it a good idea to buy parts online?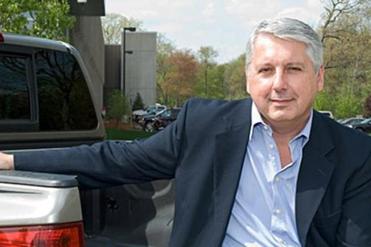 Q. I purchased a 1999 Mercedes SL in December 2003 and it now has only 57,000 miles on it. At my last service visit to the dealership, it was recommended that replacing the tires would be advisable due to age, not mileage. The tires may have been replaced when I purchased the car, but I have never replaced them. I haven't driven the car much, but now that I am retired, I plan to use it more, at least in the nice weather. What do you think of this recommendation and what would the Car Doctor do?
A. If this were my car and I planned to keep it and drive it, I would replace the tires. Although age of tires isn't always the best indicator of when to replace them, yours are 12 years old, so I believe four new tires would be money well spent.
Q. I'm car shopping for a pre-owned all-wheel-drive or 4WD vehicle to replace my recently totaled Pontiac Vibe. I work in the city but have a ski house on the side of a mountain with gravel roads and have used studded snow tires on my cars for better traction. Now I am looking at a two-year-old Subaru Outback or Honda CR-V. I recently saw the commercials for the new Hyundai Tucson, road tested one, and was quite impressed (but, then again, it was new). I do a lot of long distance driving on weekends so gas mileage is an important factor in my decision. I'm looking for any advice you can offer.
A. Both the Subaru Outback and the Honda CR-V are good cars and should be able to handle the type of driving that your lifestyle demands. Prior to buying any used car, have a thorough used car inspection performed. As good as these cars are, they can have problems. The new Hyundai Tucson may be the best choice, in my opinion. It handles well, has a great warranty, and is rated by the EPA at up to 33 mpg on the highway. Previous models of the Tucson handled well in winter and I would expect the new model to perform at least as well.
Q. I took my 2007 Toyota Corolla to a quick lube shop to get an oil change and was informed that I need to replace my radiator and transmission fluids. Is this something I can do myself? Should I take it to a dealer? Is this actually necessary?
A. It is certainly important to change some of the vital fluids in the car as they age and break down. The coolant is one of the most important and should be checked in your car every year and changed when it shows signs of age and can no longer protect the engine. The transmission fluid in your Toyota generally has a very long life but still should be inspected for both condition and level.
Q. I have a question regarding the center bearing on my 2001 Subaru Forester. This is my winter "beater'' so I don't drive it much. Recently, when I took it out for a ride, there was a clunking noise right under my shifter when I started out and shifted from first to second gear. My mechanic said it was the center bearing between the front and rear drive shafts. He also said the whole drive shaft needed to be replaced, not only the center bearing. Is this correct? He also said it must be done by a Subaru dealer and that the part cannot be purchased anywhere else. Is this true as well?
A. The center bearing is not a serviceable item, and it appears that it is only available from a Subaru dealer. Your repair shop could purchase the part from the dealer and install it.
Q. What do you think of buying parts online? As a kid I had good luck with the J.C. Whitney catalogue. Recently, I found the website RockAuto. Their prices seem in some cases almost too good to be true. Do you have any experience with this company?
A. Some parts can be bargain priced, and I would guess the quality and price go hand in hand. When I purchase parts from them, I look for a brand name or original equipment supplier notations in the description. A couple of years ago I purchased a replacement cooling fan module for my wife's car. The dealer price was $375, the local "big box'' parts store was $175, and RockAuto was $85. I ordered a brand-name part on Sunday evening and it showed up at my house on Wednesday. One other time, the wrong part was delivered; I emailed them and explained the situation and they sent me a Fed-Ex return label and my account was credited in a couple of days. My overall experience with RockAuto has been quite good.