News and Reviews
After calling it the best car ever, Consumer Reports no longer recommends the Tesla Model S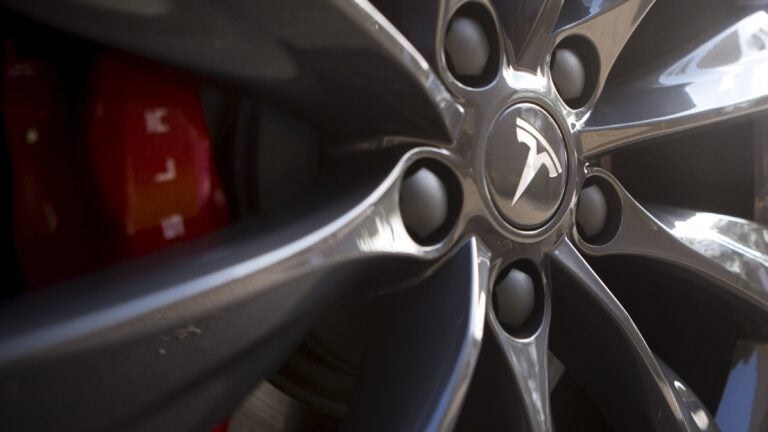 On Tuesday, Consumer Reports dropped its "Recommended'' honor from the all-electric Tesla Model S.
Just a few months ago, the magazine named Model S the best-performing car it had ever tested.
So what changed? The reliability scores came in.
After reviewing about 1,400 survey responses collected from its Annual Auto Reliability Survey, the publication determined owners of the Tesla Model S will experience "a worse-than-average overall problem rate.''
Consumer Reports says vehicles that achieve its "Recommended'' label must demonstrate strong results in testing, safety, and have a better or average level of reliability.
The complaints
The biggest problems with the Model S include the vehicle's "drivetrain, power equipment, charging equipment, giant iPad-like center console, and body and sunroof squeaks, rattles, and leaks.'' These problems knock the Tesla Model S below the threshold to meet CR's "average'' reliability grade, which disqualifies it from its "Recommended'' designation.
CR reports some motorists complained about vehicle climate control, steering, and suspension systems. However, CR also points out that most issues are covered by Tesla's four-year/55,0000-mile warranty, which means consumers do not have to pay to fix the issues.
A spokesperson for Tesla did not immediately respond to a request for comment on this story.
A young company
Earlier this year, Consumer Reports was so impressed with a tested Tesla Model S P85D that it had to adjust its measurement scale. Despite losing its "Recommended'' label, the P85D remains the most impressive car CR has reviewed in terms of performance.
But the latest news comes shortly after Tesla unveiled its newest eye-catching vehicle, the Model X, an electric SUV with a "falcon-wing'' design. The company is also planning a smaller version of the Model S, the Model 3, early next year. The Model 3 will also come at a much more consumer-friendly price tag of $35,000.
Jake Fisher, director of auto testing for Consumer Reports, says the publication has a clearer idea of Tesla's reliability now that its product has spent a few years on the road.
"It's a young company and it is only now that we have three-year vehicles with low mileage,'' said Fisher in a phone interview. "As the mileage gets up there, we're seeing more issues related to extended exposure.''
Story continues after gallery
J.D. Power's picks for the most dependable car brands
[bdc-gallery id="1426308″]
Does it even matter?
But Fisher points out that despite the problems CR found with its reliability, Tesla still enjoys strong loyalty from its consumers.
"Consumers are still overwhelmingly happy with their vehicles,'' said Fisher. "[That's because] Tesla takes care of them. They pick up the vehicle for repair and return it promptly. Consumers are still satisfied and would buy them again.''
Max Zanan, co-founder and CEO of automotive consulting firm IDDS Group, says Tesla losing its "Recommended'' badge is "not a big deal.'' Zanan believes that while CR may offer strong reviews, it does not greatly influence people's purchasing decisions.
"When you look at the reliability ratings, Kia, Buick, Subaru, and Mazda are more reliable than Tesla,'' said Zanan. "But no one is on a waiting list to get a Mazda or a Buick. If you want a Tesla you put yourself on a list and wait.''
In the end, Zanan believes Tesla losing CR's "Recommended'' badge will be a "a blip on the radar.''
"Consumers understand Tesla is a new car manufacturer and there will be hiccups along the way,'' he said.
Fisher also describes the event as a "learning opportunity'' for the electric carmaker.
"They'll need to take care of these issues as they ramp up production,'' said Fisher. "As the Model X and Model 3 go online, they will be dealing with a larger volume of vehicles and greater complexity. They need to make sure reliability is in check as that happens.''