News and Reviews
Driver's Guide: What to know about electronic stability control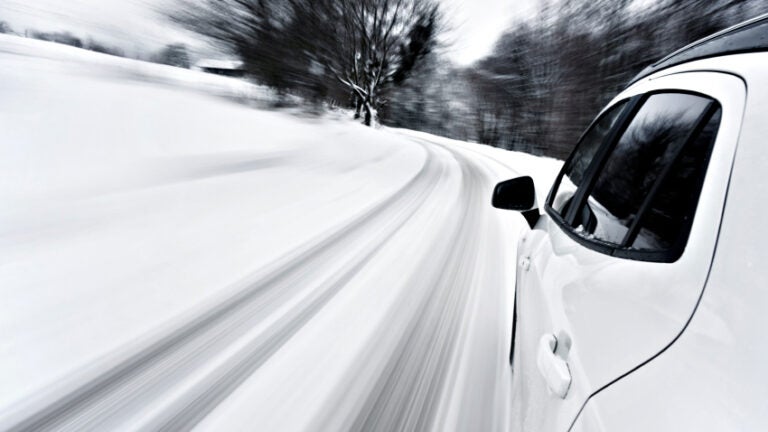 The basics
Electronic stability control technology was first introduced as a feature for higher-end luxury cars in the mid-1990s. Today, the life-saving technology is a standard feature in most new vehicles.
While a car is being driven, electronic stability control (ESC) systems employ sensors and microprocessors to monitor a car's direction and compare it to the input from the steering wheel.
The technology is also sometimes known as electronic stability program or dynamic stability control.
If the system senses the driver is losing control of the vehicle during a skid, the system will automatically brake individual wheels to help stabilize the vehicle and get it in its intended position.
"Basically, electronic stability control helps prevent the loss of control in situations that can lead to rollovers,'' said Russ Rader, vice president of communication for the Insurance Institute for Highway Safety.
Introduction
Automakers first began testing ESC systems in the 1980s. Early models only applied brakes to individual wheels, but did not offer any steering assistance.
The technology was first introduced to the consumer market in 1995. Mercedes-Benz was the first of three automakers to offer an ESC system in its S 600 Coupe model. Later that year, BMW would introduce its own version of ESC on the 7 Series and Toyota would offer it on the Crown Majesta.
The National Highway Traffic Safety Administration has required all new passenger vehicles sold in the U.S. to be equipped with ESC since 2012. According to IIHS, ESC is a standard feature on 100 percent of all cars and SUVs. The technology is standard on 94 percent of all pickups.
How effective is it?
IIHS describes ESC as a "must-have'' safety feature. The NHTSA believes ESC technology can significantly reduce rollover accidents, lowering single-vehicle crashes by 34 percent and crashes of SUVs by 59 percent. The agency estimates ESC saves 5,300 to 9,600 lives each year and can prevent 156,000 to 238,000 injuries in all types of collisions.
"ESC is right up there with seat belts and airbags in terms of its life-saving potential,'' said Rader. But he adds the technology serves a different, but equally vital role, in protecting motorists and passengers.
"Seat belts and air bags protect people when crashes happen, but ESC is important because it is preventing crashes,'' said Rader.
Rader says parents who may be considering buying a used vehicle for a younger driver should pay careful attention to which vehicles are equipped with ESC. Every year, IIHS compiles a list of recommended used vehicles, all of which are equipped with the tech.
"It's a crucial safety feature but most parents aren't aware of how important it is,'' said Rader.
The safest vehicles of 2015
[bdc-gallery id="1428162″]