News and Reviews
Electric and hybrid cars sweep 2016 'Greenest Vehicles' list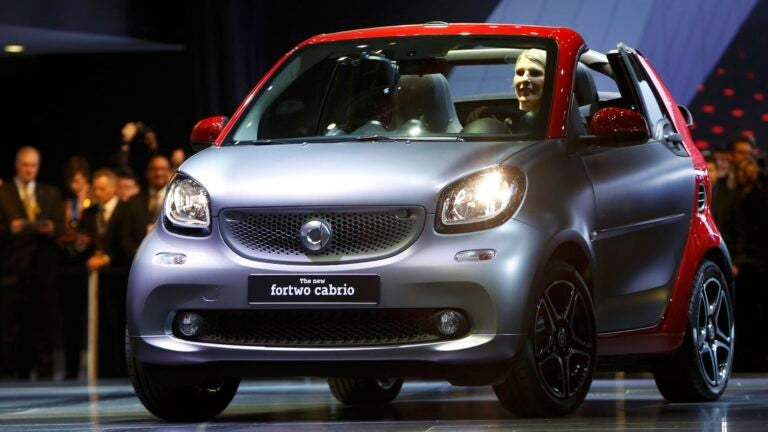 If you made a New Year's resolution to be more eco-friendly this year, a vehicle with a strong fuel economy is a great place to start.
The American Council for an Energy-Efficient Economy (ACEEE), a nonprofit organization that advocates on behalf of energy policies, released its annual list of the Greenest Vehicles of 2016.
This year, electric vehicles took nine out of 12 spots on ACEEE's "Greenest Vehicles'' list.
The Smart ForTwo Electric Drive took the top spot on the list for the third year in a row with a high score of 63 out of 100. It was also a good year for Toyota with several Prius vehicles ranking highly.
Volkswagen's e-Golf and Kia's Soul Electric made the Greenest Vehicles list for the first time this year.
Story continues after gallery
The "Greenest'' vehicles of 2016
[bdc-gallery id="1427977″]
ACEEE determines its ratings based on automakers' test results for fuel economy and emissions reported to the Environmental Protection Agency and the California Air Resources Board. It also factors in pollution created during a vehicle's manufacturing, air pollution and health problems associated with known pollutants from the car, and the creation of greenhouse gasses such as carbon dioxide.
ACEEE combines the emission estimates and offers each vehicle a "Green Score'' on a scale of 0 to 100. The average vehicle score is 40.
In a press release, ACEEE notes this is the first year its Greenest list is populated solely by plug-in and hybrid vehicles. Vehicles with only an internal combustion engine are not represented on the list.
At the other end of the spectrum, ACEEE also posted the 12 "Meanest'' vehicles. This list includes a wide range of vehicles that include exotic and luxury cars, pickup truck, and SUVs.
Taking the top (or lowest) spot on the "Meanest'' list is another Mercedes-Benz product, the G65 AMG with a score of 20. Close behind is the GMC Savana G2500 passenger van and the Mercedes-Benz G63 AMG luxury SUV, both of which earned scores of 22.
Other cars on the "Meanest'' list include the Bentley Mulsanne and Continental GT Convertible, Toyota Tundra, and the Ford Transit T150 Wagon.