News and Reviews
Driving in the snow? Remember these tips before you hit the road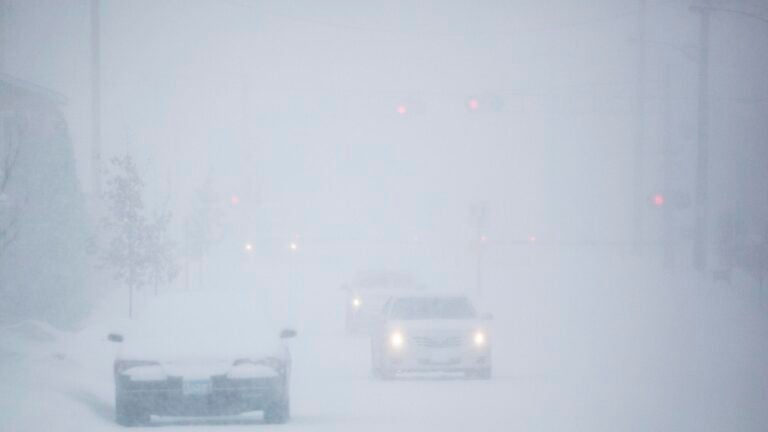 Driving in snow and slippery road conditions is never recommended. But there are times when you have no choice and have to drive regardless of the current weather conditions.
If you have to drive during a snowstorm or when the roads are still covered in ice and slush, it's important to know what you're getting into. In an effort to keep motorists safe when road conditions are less than ideal, the Massachusetts Department of Transportation (MassDOT) has prepared some winter driving tips.
Clean your car before hitting the road
MassDOT's first tip is to clear any snow and ice buildup from your vehicle's windows and lights, including the roof and the hood of the car. This will prevent large chunks of snow from sliding down from your roof into your windshield or backwards into another vehicle behind you.
Respect others' space
Keep a safe distance between your car and the car in front of you. MassDOT points out that it takes more time and distance to stop during icy road conditions, so don't allow your vehicle to get too close to other vehicles ahead of you. MassDOT recommends motorists "use brakes carefully. Brake early. Brake correctly.''
It's also worth nothing that exit ramps receive less de-icing material than main roadways, so they can be even more challenging to navigate during snowy conditions. Approach exit ramps slowly and cautiously.
Story continues after gallery
Cold weather driving tips from AAA
[bdc-gallery id="1427469″]
Don't let 4WD fool you
For drivers with four-wheel drive on their vehicle, MassDOT says don't get "overconfident'' in the vehicle's capabilities.
From MassDOT:
"Remember that, if you are driving a four wheel drive vehicle, the vehicle may help you get going quicker but it won't help you stop any quicker. Many 4×4 vehicles are heavier than passenger vehicles and actually may take longer to stop. Don't get overconfident in your 4×4 vehicle's traction.''
Prepare an emergency kit
Experts from Jiffy Lube and AAA recommend preparing a winter kit in case of an emergency. This can include jumper cables, a flashlight with extra batteries, blankets, a fully charged cell phone and charger, and a first-aid kit.
If you get stuck, having sand or non-clumping kitty litter available could help you get your stuck car out of the snow. Also, have a snow shovel, a snow brush, and an ice scraper on hand. One thing you probably don't want, though, is tire chains.
A few more tips from state officials:
• Don't use the "cruise control'' option driving in wintry conditions. Even roads that appear clear can have sudden slippery spots and the slightest touch of your brakes to deactivate the cruise control can cause you to lose control of your vehicle.

• Remember that trucks are heavier than cars. Trucks take longer to safely respond and come to a complete stop, so avoid cutting quickly in front of them.

• Bridge decks freeze first. Due to the difference in the exposure to air, the surface condition can be worse on a bridge than on the approach road.