News and Reviews
Herb Chambers' Cars 'n Coffee says it's Spring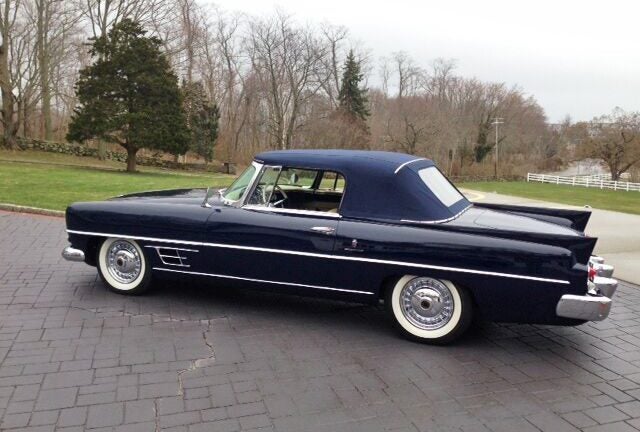 UPDATE: Due to unseasonably cold weather, the Cars 'n Coffee event scheduled for Saturday, April 9 in Sudbury has been cancelled. The first Cars 'n Coffee event of the season will take place on Saturday, May 14 from 7 to 10 a.m. at Herb Chambers Audi & Porsche in Burlington.
Spring. Is it here? Maybe.
This week brings opening day in more ways than one.
The Red Sox will be opening the 2016 season tomorrow in Cleveland, and the local holiday known as Opening Day at Fenway Park is a week from tomorrow.
Those are sure signs of spring.
Another sign is the 120th running of the Boston Marathon, yet one more Monday down the road (April 18).
Today is the final day of the indoor season as the 42nd annual World of Wheels wraps up at the World Trade Center.
Next Saturday (April 9), Herb Chambers opens his outdoor season with his first in the Cars 'n Coffee series at his BMW dealership on Rte. 20 in Sudbury. In the event of inclement weather, the event will be held the following Saturday.
Chambers regularly brings a car from his personal collection to each month's event, and he'll continue that tradition Saturday by displaying his recently acquired 1958 Dual-Ghia convertible.
The Dual-Ghia melded a small Chrysler V-8 ("it's a hemi'') powertrain and Italian-made Ghia bodywork into a four-passenger convertible.
Its unique styling and rarity (only 30-odd remain out of the 117 built) make it highly collectible. So does the fact that most were owned by celebrities.
The Chambers' events run from 7 a.m.-10 a.m. and draw an eclectic mix of performance vehicles, antiques, motorcycles, and collector cars.
Next month's event will be May 14 (same time) at Chambers' Porsche-Audi dealership in Burlington.
Chambers' company encompasses 55 dealerships in Massachusetts and Rhode Island. It recently was ranked as No. 16 among the Top 150 dealership groups in the United States by Automotive News.
The rest of this year's Cars 'n Coffee schedule: June 11, Lexus of Sharon; July 9, Flagship Motorcars of Lynnfield; Aug. 13, Lexus of Hingham; Sept. 10, Chambers Ford of Westboro; Oct. 8, Lexus of Sharon.
Story continues after gallery
Scenes from the first "Cars 'n Coffee'' event of 2015
[bdc-gallery id="1426999″]
It's a Date
Now that we've opened a window on the coming car season, a pair of long-running events are on tap. Next Sunday (April 10), the Ty-Rods Club holds its 61st annual spring swap meet at Stafford Speedway in Stafford Springs, Conn. This is a rain or shine, 7 a.m.-5 p.m. event with vendors completely circling the track. It's also where I spotted a car I wanted to buy in the car corral, paused to call home for permission to buy it, and saw it sold out from under me.
The following Sunday (April 17), is the 46th anniversary Ford V-8 Club flea market-car show at Fitchburg Airport from 8 a.m.-1 p.m. If they get the right weather, this event could draw nearly 1,000 cars. The first 500 get dashboard plaques. This is also a big vendor show, with up to 400 vendor spaces.
Two dates to circle down the line: Misselwood and The Boston Cup.
The 7th annual Misselwood Concours d' Elegance on the grounds of Endicott College in Beverly will be held on July 23-24 with the main show on Sunday and a 60-mile Tour d'Elegance around the North Shore on Saturday. This year's featured marques include the Chrysler Imperial and Lincoln.
Ken Lemoine, co-founder and show organizer for The Boston Cup, says plans for this year's event to be held Sept. 25 on the Boston Common are well along. He's also working on a collector-car auction to be held the previous day.
Dog Day Afternoon
It seems every time we're out for a stroll and stop to chat with someone walking their dog, said canine is a rescue dog.
So it seems appropriate that Honda Village of Newton is holding a Last Hope K9 Rescue event on Saturday, April 16, with some 25 dogs visiting the upper showroom in hopes of finding a FURever home.
Of course, it turns out that adopting a dog, like buying a home, becomes a lot easier if you're pre-approved, something that can be started in this case by visiting lasthopek9.org should you be looking for a pet and want to be able to take it home that day.
The dealership also is sponsoring a week-long (April 11-16) Fill a CRV event, collecting items for the foster families such as dog bowls, leashes, food, and grooming supplies, including an Amazon Wish List.
Etc.
Looking to be part of the big events at Lime Rock Park in Salisbury, Conn.? The track is looking for 2016 volunteers in several categories for its major events—May 27-29 (Pirelli World Challenge GT cars), July 23-24 (IMSA for Porsche GT3 cars); Sept. 1-5 (Historic Festival); Sept. 24 (Ferrari Challenge). Details at Limerock.com … It seems that every car owner has a story about his or her ride. Jeep is celebrating its 75th anniversary by seeking owners' stories at jeep.com/myjeepstory. The top 75 submissions will go into a year-end digital compilation … More gleanings from the Top 150 dealership group listings. Group 1 Automotive (No. 3 on the list) is national in scope but includes the local Ira franchises in its holdings. Prime Motor Group is No. 41, Western Mass.-based Balise is No. 57, Colonial Group of Acton is No. 86, and Kelly Automotive Group of Danvers is No. 100.