News and Reviews
How much to fix that check engine light? Less than it used to be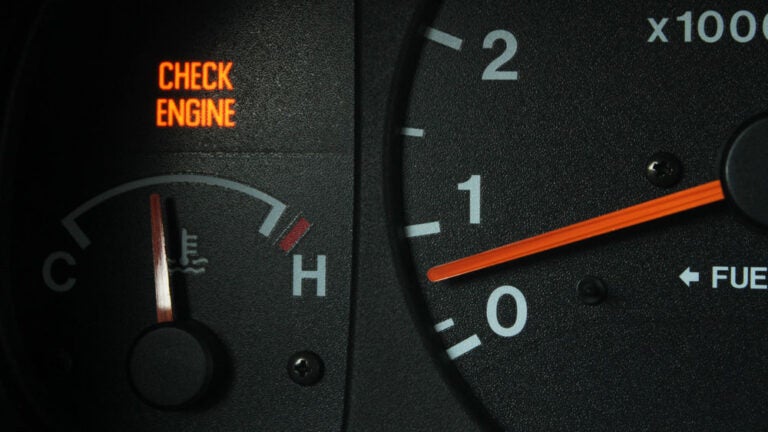 Drivers in the Northeast do not have to pay as much as other drivers around the country to get their car fixed, according to new findings from CarMD.
According to CarMD's latest Vehicle Health Index, motorists in the Northeast paid an average of $391.17 for check engine light repairs in 2015. This reflects a drop of 6.5 percent from 2014.
Drivers in the Midwest, South and West also saw the average cost of check engine light repairs decline, but not by as much as in the Northeast.
Overall, CarMD found the average cost to repair a check engine light issue was around $387. This is 8 percent less than the 10-year high of $422 recorded by CarMD in 2006.
CarMD's director of corporate communications, Kristin Brocoff, said failing to address a check engine light issue quickly can reduce a vehicle's fuel economy, requiring more frequent trips to the pump to refuel and costing motorists more money. It can also cause the vehicle to emit a higher level of pollution than normal and harm the environment.
Brocoff told Boston.com it is difficult to pinpoint why some different regions of the country experience different levels of price fluctuations. The types of vehicles driven in various parts of the country, different climates, weather, maintenance habits, vehicle age and regional driving conditions can all play a factor, she said.
Most common and most expensive check engine repairs
Nationwide, replacing oxygen sensors was the most common type of check engine light repair in 2015. CarMD's Vehicle Health Index found oxygen sensors were the reason for 7 percent of all repairs in 2015 with an average cost of $249 for both parts and labor. In the Northeast, the cost to repair is slightly higher than the national average, at $260 for parts and labor.
After replacing oxygen sensors, the second most-common check engine repair is replacing a car's catalytic converter. This issue is also the most expensive type of repair, with the national average price to fix a catalytic converter at $1,153.
The average rate to fix a catalytic converter in the Northeast is also $1,153. Brocoff said the purpose of the Vehicle Health Index report is to encourage motorists to take "check engine'' light warnings seriously before it "snowballs'' into a bigger issue.
"It's good to note that an oxygen sensor may not cost you thousands of dollars and might be a very quick fix,'' she said. "But if you put it off and don't want to know what the problem is…it can become quite pricey because you put off repairing something smaller.''
CarMD reviewed over one million repairs reported to the company's network between January 1, 2015 and December 31, 2015 to determine the most common check engine light repairs.