News and Reviews
Why electric car owners are switching back to SUVs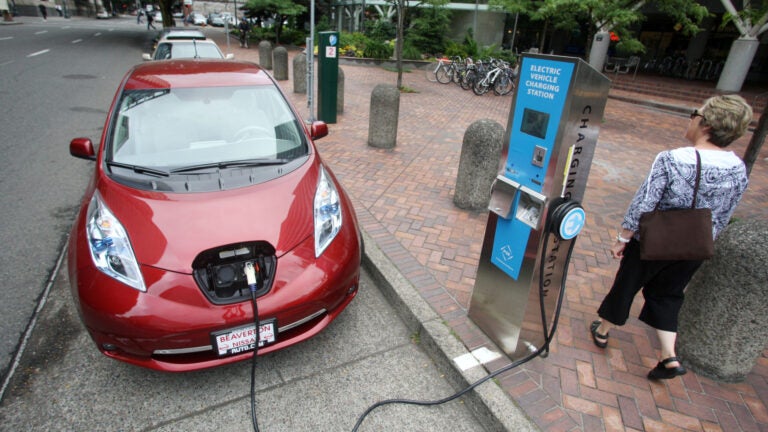 A new report from Edmunds.com has troubling news for the alternative-fuel car market.
The car research firm found a mere 27.5 percent of all hybrid and electric vehicle trade-ins in the first quarter of 2016 were applied to the purchase of a new hybrid or electric car. Instead, the rest of customers were found to be switching back to gas vehicles, especially SUVs.
The results indicate loyalty for these alternative fuel vehicles is declining. In 2015, Edmunds.com found 38.5 percent of hybrid and electric trade-ins were used for the purchase of a new hybrid or electric car.
The Edmunds.com report found an electric or hybrid trade-in in 2016 was more likely to be applied to the purchase of an SUV (33.8 percent) than another alternative fuel car.
Looking at just fully electric cars, Edmunds.com found 25.7 percent of trade-ins went toward the purchase of an SUV. Just 4.8 percent of electric car trade-ins were applied to a new fully electric car.
Fighting against the current
Jessica Caldwell, Edmund.com's director of industry analysis, points out that alternative vehicles are still strong choices for consumers and that the trend back to traditional vehicles does not reflect a backlash against green vehicles.
"This trend is not an indictment of the quality of these cars – hybrid and electric vehicles tend to be equipped with some of the most sought-after technology on the market today,'' said Caldwell in a statement. She says the lower cost of gas just make owning a traditional vehicle more appealing.
Last year, the U.S. auto industry saw 17.47 million sales, with a large share driven by SUV sales. Caldwell points out that demand for SUVs has grown because they offer consumers more of what they are looking for.
"The overwhelming popularity of SUVs trumps just about any other trend in today's market,'' said Caldwell. "SUV sales are up 22 percent in the last five years, and almost every other segment has suffered as a result. It's especially true for hybrids and EVs, which generally don't offer the size that today's shoppers crave.''
Story continues after gallery
2016 cars that don't run on gas
[bdc-gallery id="1422401″]
Fuel efficient anyway
The University of Michigan Transportation Research Institute reports the average fuel economy of vehicles sold in the U.S. in March was 25.3 mpg. This reflects a 25 percent increase from when the institute first started tracking this figure in October 2007.
Caldwell says the strong fuel efficiency offered on many vehicles allows consumers to say they are still making an eco-friendly choice without driving an alternative fuel car.
"There are so many fuel-efficient vehicles on the market today that environmental concerns weigh less than they might have in past years,'' said Caldwell. "When you're buying a vehicle that can get over 30 mpg, you can still say you're doing your part to help the environment.''
According to Edmunds.com's analysis of trade-ins, electric and hybrid sales dropped off last year. While the overall industry saw a 3.3 percent uptick between the first quarter of 2015 and the first quarter of 2016, alternative fuel vehicle saw a 10 percent decline in that same period.
Locally, some Massachusetts officials are looking to expand the benefits of owning electric cars and hybrids. In March, the Joint Committee on Transportation advanced a bill that would allow electric cars to access to the state's high occupancy vehicle lanes and increase access to charging stations and electric vehicle-only parking spaces.
Meanwhile, the Boston City Council is considering a proposal to waive annual excise tax fees for electric vehicle owners.