News and Reviews
Massachusetts ranked safest state for teen drivers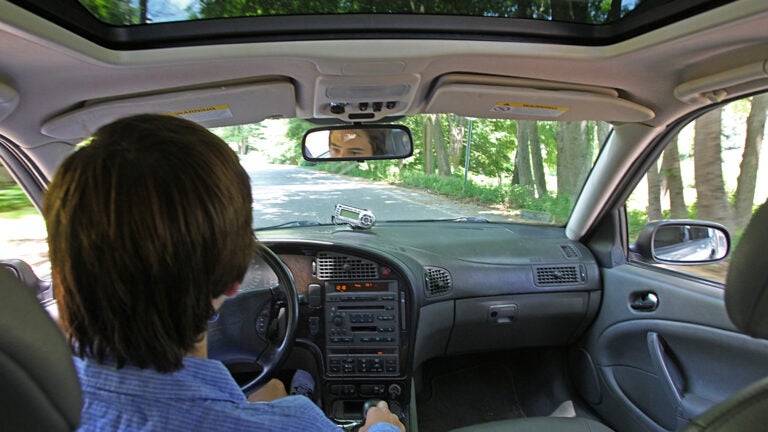 Massachusetts parents with teen drivers can take comfort in the results of a new study from CarInsurance.com. The online insurance marketplace named the commonwealth the safest state for teen drivers.
The study looked at the rate of teen driver fatalities per 100,000 population, the effectiveness of a state's graduated driver licensing program, the rates at which teens drink and drive, the rates at which they text or email while driving, and the annual insurance costs for teen drivers.
CarInsurance.com found Massachusetts had the lowest rate of teen driver fatalities with 0.1 fatalities per 100,000 population. That's below the national teen driver fatality rate of 0.5 per 100,000 population.
According to a study conducted by the Centers for Disease Control and Prevention, only 7 percent of Massachusetts high school students age 16 and older reported driving drunk and 32 percent of teen drivers reported texting or emailing while driving.
Both statistics are among the lowest state averages, according to CarInsurance.com's findings.
Why it matters
Motor vehicle crashes are the leading cause of death for U.S. teens according to the CDC. The agency found six teenagers between the ages of 16 and 19 die as a result of motor vehicle injuries every day.
Insurance companies regard teen drivers as high-risk, and charge more to cover them, because they are relatively inexperienced drivers. But Massachusetts falls in the middle of the pack when it comes to insurance costs for teen drivers, according to CarInsurance.com's findings, with an average insurance rate of $3,752 per year.
Graduated driver licensing programs are aimed at teaching teen drivers safe driving skills as they learn the rules of the road. CarInsurance.com identified the five key components of a GDL program as permit age, required practice hours, license age, night driving restrictions and restrictions on teenage passengers.
While Massachusetts already has relatively low fatality rate for teenage drivers, the study found Massachusetts could improve its teen driver fatality rate by 18 percent through stricter GDL requirements.
Parental oversight
But while Massachusetts may have earned high marks for keeping teen drivers safe, CarInsurance.com found parents could be doing more to enforce safe driving behavior.
A survey of 500 parents found 59 percent had allowed their teen drivers to violate at least one GDL provision, including allowing their teen drivers to drive their friends (33 percent), drive at night (30 percent) and use a cell phone while driving (29 percent).
Most parents surveyed (64 percent) said they were scared of their teen driver's abilities behind the wheel. Driving too fast and following other vehicles too closely were the ranked as the most concerning driving behaviors, while weaving between lanes and eating while driving were among the least worrisome.
After Massachusetts, the next four safest states for teen drivers were Maryland, Alaska, Virginia and California.
At the other end of the scale, Montana was ranked the most dangerous state for teen drivers, followed by North Dakota, Louisiana, South Dakota and Mississippi.