News and Reviews
Why the summer is so dangerous for teen drivers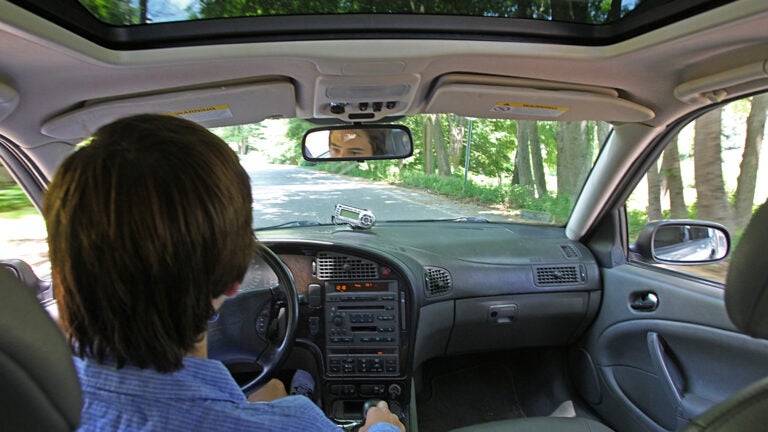 AAA calls the period between Memorial Day and Labor Day the "100 Deadliest Days'' because of the increased rate of fatal teen driver crashes that occur during this time.
Over the past five years, the automotive safety organization reports, over 5,000 people have been killed in crashes involving teen drivers during this period.
Mary Maguire, public affairs and legislative director for AAA Northeast, says teens are at greater risk during these weeks in the summer because they are behind the wheel more often during this time.
"Most teens drive more in the summer than they do during the school year,'' said Maguire. "They also tend to drive greater distances, to summer jobs, the beach, and vacation destinations.''
According to AAA, over 1,000 people die each year in crashes involving teen drivers. The average number of deaths from crashes involving drivers between the ages of 16 and 19 jumps by 16 percent during the period between Memorial Day and Labor Day compared to other days during the rest of the year.
The Centers for Disease Control and Prevention says motor vehicle crashes are the leading cause of death for U.S. teenagers.
Underlying causes
In a follow-up report to an earlier study on teen driving behavior, the AAA Foundation for Traffic Safety found 60 percent of crashes involving teen drivers were due to distracted driving behaviors.
"This new research shows that distraction continues to be one of the leading causes of crashes for teen drivers,'' said Jurek Grabowski, research director for the AAA Foundation for Traffic Safety. "By better understanding how teens are distracted on the road, we can better prevent deaths throughout the 100 Deadliest Days and the rest of the year.''
The study looked at 2,200 moderate to severe crashes involving teen drivers between 2007 and 2015. Teen drivers involved in the study drove a car equipped with a camera system that recorded video, audio and accelerometer data. Over 8,228 videos were recorded during the course of the study.
AAA listed the top three distracted driving behaviors for teen drivers.
Talking or paying attention to passengers accounted for 15 percent of distracted driving behavior, while cell phone activities (including texting and talking) is a factor in 12 percent of crashes.
Looking at something inside the vehicle (such as a radio or infotainment dial) is a factor in 11 percent of crashes.
Maguire says she is not surprised that other passengers can be more distracting than cell phones for younger motorists.
"AAA Foundation research has consistently shown that a car full of teenagers poses many risks, and is a potent distraction for a young driver,'' said Maguire. "When a teen is at the wheel, crash risk increases with each additional passenger.''
AAA recommends parents talk with their teen drivers about potential distractions behind the wheel and set guidelines for when a teen driver can drive without adult supervision.
The report was produced in collaboration with researchers from the University of Iowa.