News and Reviews
The Car Doc on start/stop buttons, parasitic car battery drain and more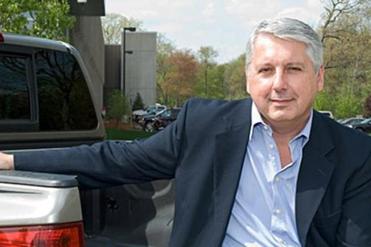 Q. I recently purchased an E-Class Mercedes – which I really enjoy. One feature of the car is that when the car stops for a brief period of time (at a stop light for example), the engine shuts off. It starts again as soon as I press on the gas pedal; however I wonder how much of a gas saving this is. I would think that this constant starting and stopping would be harmful to the engine over time. What are your thoughts?
A. The start/stop feature of your car is designed to save fuel and lower vehicle emissions. AAA's engineering department did some tests and found that fuel savings have been as high as five percent. Regarding extra wear and tear, so far tests have shown no significant change in battery or starter motor life. Today we are seeing more vehicles on the road with this fuel saving technology, although some manufacturer's clunky designs have me reaching for the "defeat'' switch.
Q. I was searching the internet for "power drainage on 2016 Subaru Foresters'' when I found your article. I brought my new car home on Jan 22, 2016. I had to have it towed from home on March 22, when it had no power. The sunroof and all windows were down. (Airing out from dogs and new car smell) The dealership said that I had a bad battery and replaced it. Last week I had it towed to the dealership again. The driver's window was down, as was the rear cargo door was up. The battery was dead. We charged the car's battery, but it didn't hold the charge and the window wouldn't go up, and the power cargo door wouldn't go down. The dealership still has my car. They called today and will keep it another day. There was talk of maybe needing a trickle charger, and not leaving windows or doors open. This is not what I bought into, and find this unacceptable. When I picked up a loaner car, there was another customer picking up her Outback and she's had the same issues. I live in Anchorage, Alaska. I know that you are not anywhere near, but this isn't a local issue.
A. I have received quite a few emails from all over the country but you are the first from Alaska. Some of the owners of problematic vehicles have reported that the body control computer and in some cases the power seat motor replaced. At this point a specific test should be performed to test for parasitic battery drain just to rule out any obvious/common problems.
Q. I have a 2003 Cadillac Seville and after I had some body work done on the rear end he opened the spare tire wheel well and it was completely loaded with water—has this been a problem with this or any other year? Do you have any suggestions on how to find source of leak or where to bring it to have repaired?
A. It sounds as if the body shop may have not completely sealed a panel after a repair. There are high tech solutions to look for a leak or they may go old school. The high-tech method is to use an ultrasonic tester or the old method is to put someone in the trunk with a flashlight while someone else sprays water on the car around the rear window, trunk and any previous repair areas.
Q. I was looking at a 2011 CRV EX with all the bells and whistles but it has 127,000 highway miles on it. The dealer had just gotten the car in and it was getting a safety check. The dealer is looking for $12,000, would you consider buying this Honda with this high mileage?
A. Cars today routinely last 200,000 miles or more and so at 127,000 this Honda CR-V certainly has plenty of life left in it. In addition at $12,000 it look like a good buy. As with any used car prior to purchasing it have it completely inspected by a qualified technician familiar with the vehicle.