News and Reviews
AAA says no to 'Pokemon Go' behind the wheel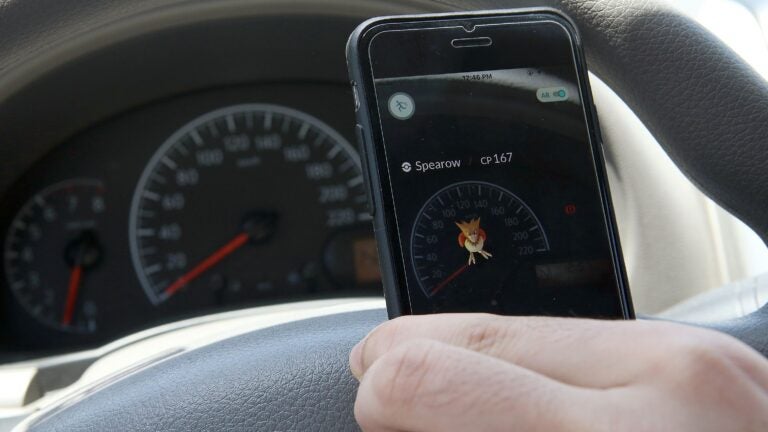 Boston.com Cars is your go-to resource for coverage of local car news, events, and reviews. In the market for a car or truck? Check out our new car specials and used car specials curated by our local dealer network.
"Pokemon Go''? More like Pokemon No.
Smartphones already offer plenty of distractions for motorists while they're driving. Now it seems the arrival of "Pokemon Go'' is making things worse, as AAA has issued a special warning discouraging people from playing behind the wheel.
"Pokemon Go'' is an augmented reality app that allows users to wander around the real world collecting Pokeman characters like Charmanders, Squirtles and Bulbasaurs that appear in certain locations. While the app is in use the characters display on a map and users are alerted when they are nearby a potential catch.
But AAA is warning drivers against trying to "catch them all'' while operating a vehicle, citing a crash in upstate New York earlier this week where a driver hit a tree because he was playing "Pokemon Go'' while driving.
Police in Ayer are also reminding gamers to pay attention to the road while driving. The department tweeted a photo of a sign that reads "Don't Pokeman + Drive.''
[fragment number=0]
"Driving is among the most dangerous activities that people do on a daily basis, and the last thing we need is to increase the number of distractions in the vehicle,'' said Jake Nelson, AAA's director of traffic safety advocacy and research, in a statement.
AAA says the game should not be played while behind the wheel and drivers should be aware of other people who might be distracted by the game while approaching an intersection. AAA reminds motorists that drivers could face fines or jail time if they are caught playing "Pokemon Go'' while driving.
"Driving requires your full attention, and putting away your phone until you reach your destination could save your life,'' said Nelson.
But Nelson warned that even non-motorists should take a moment to check their surroundings.
"Pedestrians playing the game also should be aware so that they do not cross a busy intersection while distracted,'' he said.
The National Highway Traffic Safety Administration estimates distracted driving is responsible for about 3,000 deaths each year.