News and Reviews
The Car Doc on timing belts, moisture and headlights and buying from neighbors vs dealers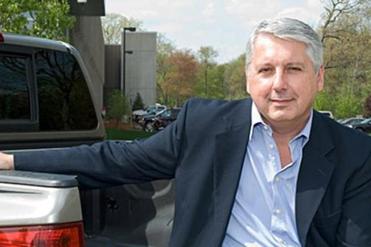 Boston.com Cars is your go-to resource for coverage of local car news, events, and reviews. In the market for a car or truck? Check out our new car specials and used car specials curated by our local dealer network.
Q. I have a 2007 Chrysler PT Cruiser with only 112,000 miles on it. The dealer says I am due for a new timing belt for almost $1,000. I know the car is almost 10 years old but it runs great and I hate to tinker with it while it is running so well. What's the real scoop? I believe in the adage of it it's not broke don't break it. Should I keep driving or give in and get the work done?
A. You should certainly get the timing belt and associated components replaced. If the timing belt fails in the near future, the engine will be badly damaged and will cost much more than $1,000 to perform the necessary preventative maintenance now.
Q. I am in the market for a six to eight year old Jeep for my son to take to college in Vermont. Am I correct in believing that buying this car from a dealer is a safer bet for a better quality car than buying from a neighborhood used car dealer?
A. Many times, the local used car lot and dealers all buy vehicles from the same place, a used car auction. The advantage of a new car dealer is that they may get a low mileage trade in from a previous customer and this could be a better car. When buying any six to eight year old used car, my advice is that no matter where you purchased, have a used car inspection performed. If the technician finds any issues with the Jeep they should be fixed before the car is purchased.
Q. I recently purchased a used Hyundai and after some recent rain I have noticed some moisture inside the headlights. The car is under warranty. Should I bring the car back to the dealer while it is still under warranty?
A. It is possible the seal for the bulb assembly is allowing some moisture into the headlamp capsule. I would bring the car back to the dealer and have them repair or replace the headlamp while the car is still under warranty.
Q. The rear brake pads are getting low on my Honda. What brand of pads would you recommend and where would you buy them? Would you just do the pads if the rotors look good? The car only has 37,000 miles on it and I plan on doing the repairs myself.
A. Brake pads vary in price and quality. The factory brake pads are always a good choice and cost about $60, and a good aftermarket pad such as Raybestos or Bendix costs about $25.00-$60.00 online. Ceramic brake pads tend to be the most expensive and will eliminate brake dust while still providing quiet stops. I have seen brake pads for your car as low as $6.95 but even as cheap as I am, I would want something better. If the brake rotors are okay, there is no need to resurface or replace them. As a reminder, AAA members get a discount at NAPA auto parts stores.
Q. My car has chrome wheels and recently while washing the car I noticed the tires are turning a brownish color. I tried cleaning them with tire cleaner but it didn't help. What should I do?
A. Wheel cleaner that contains caustic chemicals will sometimes cause tires to turn brown. There are additives in the rubber of the tires that help prevent damage from the atmosphere, these chemicals are referred to as Antiozonants. To remove the brown color, start with a thorough cleaning with a stiff bristle brush and a good all-purpose cleaner. Once the tire is clean, then you will need to use some kind of rubber rejuvenator or tire dressing that restores the chemicals that were washed away.