Politics
Boston state rep. explains why she was the sole 'no' vote on the hands-free driving bill
"I was proud to stand alone and be your voice on such a sensitive issue topic."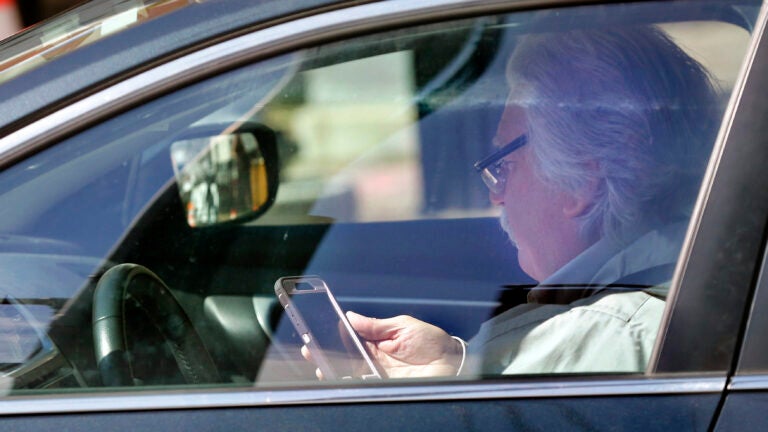 The Massachusetts House of Representatives passed a hands-free driving bill Tuesday on a near-unanimous vote of 153-to-1.
The sole vote against the proposal — which could reach Gov. Charlie Baker's desk Wednesday — came from Rep. Chynah Tyler.
"I was proud to stand alone and be your voice on such a sensitive issue topic," she wrote in a letter to supporters Tuesday.
Tyler, a Democrat who represents a district in Boston stretching from Fenway to Roxbury, says she supports a ban on drivers using hand-held phones and other electronic devices, due to distracted driving's role as "one of the major causes" of traffic accidents. However, the second-term lawmaker explained that she feared the compromise bill moving through the Legislature didn't go far enough to address concerns about racial profiling.
"I have heard from many of you about tense interactions with law enforcement while on the road," Tyler wrote. "As a member of the Public Safety committee, it is my duty to change the narrative and to work towards better relationships with our law enforcement. Collecting data from all traffic stops – regardless of whether they result in a citation – would have ensured that we can [reach] our goal of having unbiased policing."
Some activists have voiced concerns that a hands-free driving law — which would be enforced as a primary offense — gives police another excuse to pull over people of color. A 2004 study found that more than two-thirds of local police departments in Massachusetts disproportionately pulled over drivers of color.
So in addition to prohibiting the use of hand-held devices while driving, the bill passed Tuesday would require police officers to collect data on each traffic stop they make that results in an arrest, citation, or warning. Among other information, police would have to record the race of the person stopped and that data would be passed on to be compiled and studied by state officials.
Tyler doesn't think it goes far enough; a Senate version of the bill would have required such data collection on all traffic stops, regardless of whether any written citation or warning is made. And in a floor speech Tuesday, she said it would be difficult to make conclusions about possible racial profiling "looking at a fraction of a data set," according to the State House News Service.
Tyler wrote that her "no" vote wasn't meant as a rebuke to House leaders or the authors of the compromise bill, which does leave open the possibility that data collection could be expanded to all traffic stops in the future, if state officials find evidence that racial or gender profiling is taking place (police departments would also have to hold implicit bias training). Still, she felt the bill was a missed opportunity to require such collection from the start.
"I am appreciative of all of the hard work put forth by my colleagues around distracted driving and how it relates to racial profiling," Tyler wrote. "I am, however, concerned knowing that more data could have been collected in efforts to protect drivers like you. We must now turn our focus to ensuring that there is accountability in the data collection that we currently have."
The Senate is expected to vote on the bill Wednesday.
Hands-free driving legislation had previously been held up for years, in part due to the debate over how to address concerns about the impact of racial bias. According to the State House News Service, the first such proposal was introduced in 2003 and supporters say the latest bill is long overdue.
"While I am thankful that we have reached a final agreement, it is very hard to celebrate knowing this should have been dealt with years ago," Sen. Mark Montigny, a New Bedford Democrat who recently called out his colleagues over the lack of progress, told the service earlier this week.
Baker's office says he will review the legislation if it reaches his desk. After previously expressing skepticism, the Republican governor announced his support of a hands-free driving bill in 2017.
Massachusetts would become the final state northeast of Pennsylvania with a ban using hand-held phones while driving.